New London Family Law & Divorce Attorneys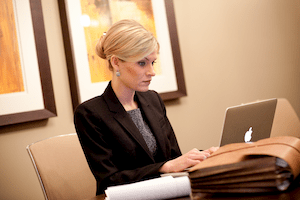 Practice Areas:
Divorce
Child Custody
Child Support
Alimony
Other Family Law issues
Heading into a divorce that is really getting you down? You will need to stay calm and let someone that is used to representing people that are just like you in a court of law. You may be going through a tremendously trying time because if there are children involved, a child custody case will come up too. There is also property that you will have to worry about too.
As you can see, divorce cases can get complicated quickly. Finding a good New London divorce lawyer is imperative when you are going through a divorce.
We are a family law firm that is adept at dealing with child custody and property division cases when someone is going through a divorce. Over the decades, our team of lawyers has created great contact with court officials, social workers, therapists, and appraisers. You will find that their services will also help you to get through this most difficult time.
We have numerous locations serving Waupaca County and the state of Wisconsin. Our offices are easy to find and no matter which office you choose you'll feel the same level of comfort.
Our goal is to provide people just like you with legal services that can get the best divorce settlement possible. When we talk about our beliefs, the conversation is simple: we want to do an outstanding job for our clients.
At Sterling Law Offices, we have a unique way of pricing. Instead of charging hourly, we charge a one-time, fixed-rate fee. This means no matter how complicated your case gets, you won't be hit with an unexpected legal bill. It also gives you the comfort in budgeting well for the important things you need.
Our attorneys understand that family law cases can be very confusing. That is why we will constantly stay in contact with you so that you understand what is happening every step of the way. You will be treated wonderfully, and you will understand that we want the best for you and your family.
Since there are probably more questions that you might have, we encourage you to set up a consultation at one of our Wisconsin offices near New London. Don't wait to put your life back on track. Call or e-mail us today.
Directions to our Offices
Our locations serving family law clients in New London, WI:
Click here to see us on Google Maps in the Fox Valley area.
Appleton Office
This might be the most convenient location for you.
Head east on N Water Street then turn right onto County Highway S.
After about five miles turn right on N Olk Street.
Turn left WI-15 E/E Main Street and go for another seven miles.
Keep right toward Greenville Drive then at the traffic circle take the 2nd exit onto County Highway CB.
Turn left on W College Ave then a right at S Nicole Road.
Our building will be on the right-hand side.
There is free parking available conveniently around the building and the main entrance is on the south side. The trip is about 20 miles with an estimated drive time of just over 25 minutes.
Green Bay Office
Head east on WI-54 E for about 28 miles, eventually continuing onto Airport Drive (passing by the Green Bay Austin Straubel International Airport).
Continue onto WI-172 E after passing the airport and go straight for another four and a half miles.
Take the Riverside Drive exit and keep left, following signs for Webster Ave.
Turn left on Webster Ave then take another left on W Allouez Ave.
Turn left on Riverside Drive and the building will be on the right-hand side.
There is free parking both in front and behind the building. The trip is about 39 miles with an estimated drive time of 50 minutes.
Oshkosh Office
Head south on County Road D/Division Street.
Turn left towards US-45 S then merge onto US-45 S. Follow US-45 S for about 25 miles.
Approaching downtown Oshkosh, stay right to continue on Algoma Blvd.
Algoma Blvd will turn right and become High Ave.
Continue straight and head towards downtown, then turn left on Division Street then another left on Algoma Blvd.
Once on Algoma Blvd, you'll see a sign for the 240 Beach Building, turn here to find parking.
Once you've parked, go into the clear door accessible from the parking lot.
The blue door at the front of the building is not open. The trip is about 31 miles with an estimated drive time of just under 40 minutes.