Washington County Family Law & Divorce Attorneys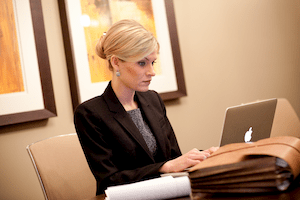 Practice Areas:
Divorce
Child Custody
Child Support
Alimony
Other Family Law issues
If you and your spouse are on the brink of a divorce, it's always best when you can work the details out with your spouse. Unfortunately, this doesn't always happen and you'll find yourself alone.
When divorce happens, you need a dependable and experienced attorney which will guide you through each step of the process. Sterling Law Offices have numerous locations throughout Wisconsin, and we're equipped to help you handle your problems. Our team of family lawyers are sensitive to all aspects of a divorce — including the needs of marriages including children.
When most law firms choose to focus on a little of everything, Sterling Law Offices chooses to focus only on family law. This means we're the best equipped to help our clients through divorce. We know the Wisconsin family court system inside and out. Not only that, but our team of divorce lawyers, mediators and Collaborative Law practitioners all know better than most what a divorce means emotionally.
In addition to our own team, we work with a group of professionals including social workers, appraisers, and court officials to better serve your case.
Working with us means choosing to stay informed. With us, you'll never feel like your own case is getting away from you. You'll never be left in the dark.
At this point, we have a guess as to what you're thinking. For all this extra service and specialization what's it going to cost me?
At Sterling Law Offices we believe the idea of hourly rates and retainers are things of the past. Instead, we charge a one-time, flat-rate fee for your entire case – start to finish. So if your ex throws an unexpected curveball or you have questions about your case – your price stays the same.
Speaking of concerns – if you have them, we want to hear them. The only way we can figure out a strategy that is tailored for your needs is by encouraging you to speak up if you disagree with our approach. At the end of the day, it is your case and your future.
Don't wait. Call or e-mail us today to set up a consultation at one of our many locations.