Vernon County Family Law & Divorce Attorneys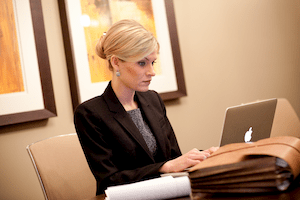 Practice Areas:
Divorce
Child Custody
Child Support
Alimony
Other Family Law issues
All relationships have their highs and lows, it's a natural process that most couples experience. However, some experience too many lows to justify staying together. This may lead to the married couple filing for divorce.
At that point, couples have to consider how to divide assets such as vehicles, property, and accounts.
Many cases must also address their child's relation to divorce. To what extent will the child be affected, now and in the future? Who should receive primary custody?
Processing a divorce is known for being expensive. Lawyers, mediators, and other related professionals don't come cheap. There is a lot of time and effort that needs to be paid to the paperwork that needs collecting and filing.
Not only is there an extensive checklist mandated by the state of Wisconsin, but each county may have particular steps.
In conclusion, divorce can be an intimidating process if you don't have someone helping you along the way.
Fortunately, Sterling Lawyers' location in Vernon County is in your corner.
Our professional team of lawyers, mediators, and litigators are committed to you and your case. As a family law office, our sole focus is family. In addition to our core team, we also work with professionals in social work, accounting, and property appraisal to ensure a well-rounded service.
Our attorneys will offer workshops that address the divorce process, types of divorce, and the numerous approaches to reaching your goals.
Three avenues are available for you to decide on how your divorce process will go. The first step is deciding which is the best option for you.
DIY Divorce – Do It Yourself (with pros to help)
Unlimited access to our workshops, Q&A, and guidance for your confident approach
Have peace of mind that your divorce will be correctly filed and served through our intuitive advising process
Divorce Mediation – Ensure a harmonious process and relationship
Neutral mediator to peacefully guide your settlements from start to finish
Our team will sort through the confusing paperwork so you don't have to
Only costs a fraction of contested divorce costs
Divorce Litigation – You'll have Sterling in your corner
Sterling's top negotiation and litigation team will advocate for you
When there's distrust, abuse, or challenges present, this method is for you
The attorneys of Sterling will break down the legal complexities and include you in every step, regardless of the approach you choose. You will never be in the dark or confused about your own case.
We charge a one-time, flat-rate fee, which means that no matter how long your case takes, or how often you contact your attorney, you know exactly what you will be spending.  Our focus isn't on our finances.
Sterling Lawyers' focus is on your family.