Trempealeau County Family Law & Divorce Attorneys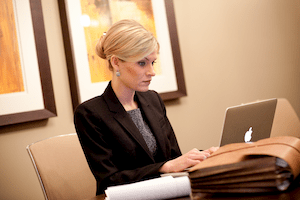 Practice Areas:
Divorce
Child Custody
Child Support
Alimony
Other Family Law issues
Attorneys at Sterling Lawyers locations throughout Wisconsin and in Trempealeau County understand that marriage isn't easy— there are ups and downs. There are times when the cons outweigh the pros.
When a couple decides to divorce, the decision alone can be very emotional and difficult. Although it's a necessary choice, divorce is a difficult journey to take on your own. On the plus side, you and your spouse are making the best decision for your individual self.
On the downside, there are now numerous factors to consider, factors that are best handled with the help of a dedicated attorney.
If you and your partner have property such as vehicles, real estate, or bank accounts, how will they be divided or shared?
When children are involved, who obtains custody? An even more pressing question is: how will the child cope? How will this divorce affect them now and in the future?
Processing divorce is expensive when taking into account the court system and other services. There is also a lot of effort and time put into sorting and submitting paperwork.
Sterling Lawyers acknowledge that this can all seem very intimidating, and that's why our team is committed to you.
Our ensemble of lawyers, mediators, and court practitioners work with social workers and appraisers who are experts in their field. They are all dedicated to working with you through the divorce process.
Our attorneys also provide workshops that address the types of divorce and the numerous approaches to reaching your goal. Our offices will break down the legal complexities so that you're never in the dark about your own case.
Three paths are available for you to tackle your divorce. The first step is deciding which is the best option for you.
DIY Divorce – Do It Yourself (with pros to help)
Unlimited access to our workshops, Q&A, and guidance for your confident approach
Have peace of mind that your divorce will be correctly filed and served through our intuitive advising process
Divorce Mediation – Ensure a harmonious process and relationship
Neutral mediator to peacefully guide your settlements from start to finish
Our team will sort through the confusing paperwork so you don't have to
Only costs a fraction of contested divorce cost
Divorce Litigation – You'll have Sterling in your corner
Sterling's top negotiation and litigation team will advocate for you
When there's distrust, abuse, or challenges present, this method is for you
Regardless of the path you take, rest assured Sterling Lawyers is here for you. We pride ourselves in exclusive work in family law because your family is our sole priority.
The one-time, flat-rate fee includes everything, no matter how long your case takes, ensuring you that we choose family over finances.
At Sterling's location in Trempealeau County, we promise that our team of professionals will prioritize you and your well-being every step of the way.