Taylor County Family Law & Divorce Attorneys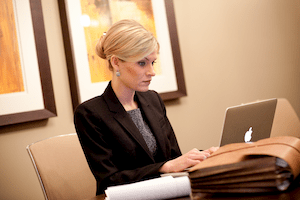 Practice Areas:
Divorce
Child Custody
Child Support
Alimony
Other Family Law issues
As attorneys who focus exclusively on family law, we know that no family is the same, and no divorce is either. Aside from the emotional and mental stress of going through legal separation, divorce is also known as one of the more financially stressful processes that a family can go through in their life.
That's why we made our professional fees easier for you. Sterling Lawyers has a flat-fee, one-time payment structure that guarantees our clients peace of mind.
No matter how much time you spend with your attorney or how complicated your case might be, the cost will never change. That's how we care for our clients.
Sterling Lawyers focus on family law means that we know the intricacies and the details of practicing in most counties in Wisconsin.
Winning a case is not just about knowing the law, it's about having a professional relationship with the legal staff at a courthouse, interacting with other attorneys, and being a good listener and support system for our clients.
With many locations throughout Wisconsin, we have a well experienced and compassionate team of attorneys, paralegals, trained mediators, and collaborative law practitioners in Taylor County that will guide you through your case.
We handle divorce, child custody, child support, and property division cases with the same level of compassion and care that we would expect someone to treat our families.
We know how frustrating it is when an attorney takes your case and then doesn't provide any updates, and you basically feel in the dark about what is happening with your divorce.
This is why we make it a point to always keep our clients in the loop. We will not leave you hanging because over-communication and transparency are the keys to every case we handle.
In addition to our team of great attorneys, we also work with appraisers, financial advisors, and social workers who are experts in their fields and can provide our clients with excellent service.
If you choose us, the whole Sterling team will help you all the way through. We will treat you as a family.
Three main approaches are available for those seeking a divorce. The first step is deciding
which approach is best for you.
DIY Divorce – Do It Yourself (with pros to help)
Unlimited access to our workshops, Q&A, and guidance for your confident approach
Have peace of mind that your divorce will be correctly filed and served through our intuitive advising process
Divorce Mediation – Ensure a harmonious process and relationship
Neutral mediator to peacefully guide your settlements from start to finish
Our team will sort through the confusing paperwork so you don't have to
Only costs a fraction of contested divorce costs
Divorce Litigation – You'll have Sterling in your corner
Sterling's top negotiation and litigation team will advocate for you
When there's distrust, abuse, or challenges present, this method is for you
Now the first thing you need to do is choose the best process for you. Don't think twice and call us now!