Sawyer County Family Law & Divorce Attorneys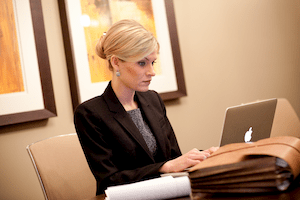 Practice Areas:
Divorce
Child Custody
Child Support
Alimony
Other Family Law issues
Lawyers become lawyers because they have a calling towards working with the law. Those that choose to work in family law do so because they have a passion for advocating for families and being a steady voice in very emotional situations.
Lawyers that want to work exclusively in family law come to work at Sterling Lawyers. At our locations all over Wisconsin and Sawyer County, we have attorneys from all backgrounds who want nothing more than to help Wisconsin families. 
At Sterling Lawyers, our entire staff understands that when spouses decide that a divorce is the only way to move forward, it can be a very emotional situation. Tempers can run high while families grieve the ending of the relationship, and the next steps can feel overwhelming.
For families that have children, child custody placement, and support is a very hard thing to navigate. We encourage our clients to co-parent as much as is possible because we know that children deserve to have both parents in their lives. 
Some other things to keep in mind when working through negotiations would be any assets that the two of you might have that will require division.
When you work with one of our attorneys, you are guaranteed to be working with someone who will advocate on your behalf and ensure that these assets are split fairly.
You will also have access to our team of mediators, paralegals, and many other professionals that have dedicated their career to helping our clients. 
In addition to the best service we can possibly provide you, we also offer an easy form of payment. We do not charge hourly but a one-time, flat-rate fee. We value you and your family over your hard-earned money.
We do this to guarantee that your fee will not increase while talking to our lawyers. No matter how much time the case takes or how often you communicate with your lawyer, you know exactly what you will be spending. 
Sterling Lawyers is dedicated to finding success for their clients. We will help you figure out your new life and move forward. Call us for your consultation.
​