Grafton Family Law & Divorce Attorneys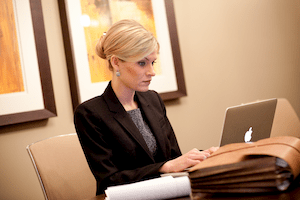 Practice Areas:
Divorce
Child Custody
Child Support
Alimony
Other Family Law issues
Divorce affects everyone differently because no two families are the same. A fair divorce settlement means something completely different depending on if you have kids, your financial situation, where you live, and so much more.
It's easy to see why the typical "one-size-fits-all" approach to divorce fails to get clients the results they deserve.
Sterling Lawyers focuses exclusively on Wisconsin family law cases to prioritize client needs. Work closely with a seasoned Grafton divorce lawyer who will take the extra time to understand your situation.
Our team of family lawyers combines decades of legal experience to collaborate and get the best results in every case.
Terms of a divorce settlement include a long list of important areas like property division, child custody and placement, alimony, and child support. Not to mention that the process varies slightly through the state.
Divorce in Ozaukee County is not identical to other parts of the state, and mistakes can lead to delays or worse.
Put simply, family law cases are too important for half measures. We have both the passion and experience to consider your case from every possible angle.
The excellent legal team works closely with a number of social workers, court officials, appraisers, and therapists. These experts can make all the difference in making sure a case goes your way.
For couples who don't want a lengthy legal battle but need help ironing out the details, we also have experienced Collaborative Law practitioners and mediators on staff.
A single area of focus and an exceptional legal team gives us more flexibility to adjust to unique circumstances or unexpected changes in your case. Fixed-fee pricing allows us to promptly act on new information without the worry of unexpected legal bills.
With no expensive retainers or hourly billing, we remove barriers of communication between us and our clients. We believe that open and clear communication gets both better results and reduces the overall stress divorce brings.
Clients are encouraged to ask questions whenever they like. If you ever have a problem with the way your case is being handled – tell us.
Daily updates and strategy meetings empower you to make informed decisions in your case. Moreover, we know that divorce can be a confusing time – understanding the process helps reduce the stress and uncertainty.
If you're in Grafton and considering a divorce, turn to the trusted divorce attorneys at Sterling Lawyers. Call today or complete the form on this page – one of our friendly office staff will reach out with more information or help you set up a consultation.