Oconto County Family Law & Divorce Attorneys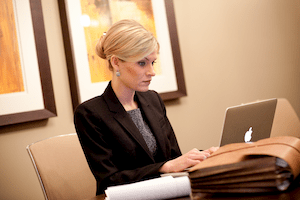 Practice Areas:
Divorce
Child Custody
Child Support
Alimony
Other Family Law issues
Everyone knows marriage is a partnership that can see many difficulties, and that some may lead to less-than-ideal outcomes. Divorce is typically the result— a long and arduous process that can be expensive and time-consuming.
The process involves the division of assets such as vehicles, real estate, and bank accounts, as well as custody negotiation if there are children involved.  These are decisions that must be negotiated between you and your spouse.
If you are parents, co-parenting becomes a big part of the conversation while you decide how to separate your lives. In addition to these factors, the financial aspect of a divorce can be very stressful.
Sterling Lawyers in locations all over Wisconsin are staffed with attorneys who know the paperwork inside and out, whether it is the state-wide requirements or the nuances specific to that area.
For instance, Oconto County utilizes steps that differ from its regional neighbors.
All of the above hurdles can be incredibly stressful if you are not familiar with the process. Luckily, Sterling Lawyers are here to put your mind at ease.
At Sterling Lawyers, we offer a professional team of attorneys, mediators, and appraisers who are all committed to supporting you.
In addition to our core team, we are in contact with professionals in social services, litigation, and child support and custody. All these professionals offer online workshops to break down the process, the different types of divorce, and the various approaches available to you.
All of these services advocate for our clients' needs and the results they seek.
The first step to starting the divorce process is right here: deciding which Sterling approach is the best for you.
DIY Divorce – Do It Yourself (with pros to help)
Unlimited access to our workshops, Q&A, and guidance for your confident approach
Have peace of mind that your divorce will be correctly filed and served through our intuitive advising process
Divorce Mediation – Ensure a harmonious process and relationship
Neutral mediator to peacefully guide your settlements from start to finish
Our team will sort through the confusing paperwork so you don't have to
Only costs a fraction of contested divorce costs
Divorce Litigation – You'll have Sterling in your corner
Sterling's top negotiation and litigation team will advocate for you
When there's distrust, abuse, or challenges present, this method is for you
Regardless of the method you choose, you can be sure that Sterling Lawyers will be there for you from beginning to end. Our flat-rate, one-time fee ensures you'll receive top-notch representation without putting your family in financial distress..
We value family over finance, meaning our team of dedicated attorneys will do their best championing you. Our attorneys will break down litigation complexities and ensure you'll never be kept in the dark about your own case.
Sterling Lawyers succeed when you, our client, are able to move forward with your life and continue to support your family.