Weston Family Law & Divorce Attorneys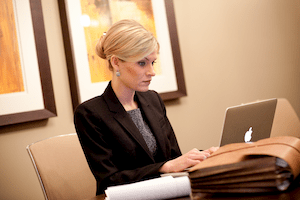 Practice Areas:
Divorce
Child Custody
Child Support
Alimony
Other Family Law issues
A family law case like divorce can feel a lot like being trapped on the open ocean with no land in sight. Looking at it, it's easy to see why. Divorce throws every part of your life into doubt: finances, your home life, childcare, healthcare, and more.
It's a big change, but Sterling Lawyers is here to make it a bit less scary. Combining decades of legal experience, we help families in Wisconsin navigate the challenging waters of family law.
Put your trust in a seasoned team of divorce lawyers, Collaborative Law practitioners, and mediators – all equipped to handle anything that comes their way.
We know what works in family law because it is all we practice. Areas of family law are nuanced and can require different approaches county to county. To stay current, we constantly share information on current cases.
Every one of our Weston divorce lawyers is backed by the whole Sterling Lawyers team to make sure you get the best result.
To reduce your stress, we create an environment of open communication and collaboration. We believe you should have total trust in the people fighting for your family's future.
From day one, we will put you in the driver's seat of your case. The entire process will be clearly explained to you and you'll be given as much time as you need to weigh in.
Client feedback and questions aren't just accepted, they are encouraged. Only you know what's best for your family. We use our extensive knowledge of the law to guide you towards your desired outcome.
While the case is ongoing, we'll provide daily updates and discuss strategy. If any unexpected developments arise, we have the resources to handle it. Over the years we've developed a reliable network of appraisers, social workers, and court officials to help us.
Because we do not charge by the hour, you never have to worry about getting an unexpected legal bill.
With a number of convenient locations serving Marathon County and Weston, you'll be able to stay close to the case without putting the brakes on your life.
Divorce is a big step but it doesn't have to be a scary one. With a compassionate family attorney on your side, you'll be empowered to move forward with confidence.
Sterling Lawyers is ready to offer you a better way to navigate family law, and it's only a simple phone call or email away. Contact us now to set up a consultation and get started.