Merrill Family Law & Divorce Attorneys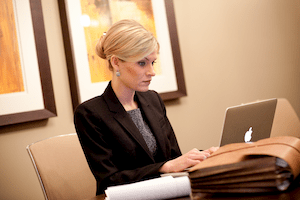 Practice Areas:
Divorce
Child Custody
Child Support
Alimony
Other Family Law issues
In family law, there are a lot of rules. Things like child support, child custody and placement, and property division are all decided based on strict sets of guidelines. But to think of family law as just numbers and calculations would be a mistake.
All those important decisions are guided by real people and families.
Without someone to advocate your needs, you might get a result that works on the books but doesn't meet your needs.
The skilled Merrill divorce lawyers of Sterling Lawyers make sure your voice is heard. With years of experience practicing exclusively in Wisconsin family law, we have a deep understanding of what works, and what doesn't, in the Lincoln County divorce system.
We outshine the competition for the simple reason that we put our clients first. The direction of your case is determined by taking the extra time to understand what you need most.
At Sterling Lawyers, you will always be treated with respect in an open and honest environment. Our compassionate attorneys and staff will keep you updated and answer any questions you have at any time.
Most law firms take a one-size-fits-all approach to divorce. Not us. We guide you towards the path that will be most beneficial and cost-effective for you. Our reputation is built on clients who are happy long after their case is over, not lining our pockets.
Instead of charging hourly, we offer our services at a fixed-fee price point. That includes all communication, travel, filing fees, research, and everything else on the case from start to finish. We never charge hourly, and you'll never be hit with an unexpected fee or legal bill.
Years of honing our skills in one area make us a superior choice for our Merrill clients.
Our seasoned team is made up of experienced divorce attorneys, mediators, Collaborative Law practitioners, and mediators who regularly share information to get an edge on their cases.
We are also supported by an exceptional network of appraisers, social workers, court officials, and other experts.
As the case progresses, you'll stay involved in every major decision. We boil down the complexity of family law to empower you to make informed decisions about your future.
Divorce is only a temporary storm. It will pass. With a great divorce attorney on your side, you'll be sure to weather the storm and end up even better than before.
Contact us today to learn more about how we can help you move forward. Or set up a consultation to dive in and get started. When you're ready, we're here to help.