Door County Family Law & Divorce Attorneys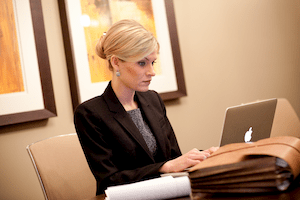 Practice Areas:
Divorce
Child Custody
Child Support
Alimony
Other Family Law issues
When two people get married, the last thing on their mind is for it to lead to divorce. Unfortunately, divorce is sometimes the only option. For those situations, you will find nothing but reliable, compassionate, and supportive attorneys and paralegals at any of our locations in Wisconsin.
There are many things that you should know when you begin a divorce. Couples must consider how to divide their property, accounts, and other assets. When children are involved, divorce can become even more difficult.
Parents should consider how to amicably decide on a custody agreement. If that is impossible, decisions need to be made regarding who would gain custody of the child.
Sterling Lawyers' team of lawyers, mediators, and court practitioners are committed to the individual. Sterling includes an ensemble of other professionals, such as mediators, appraisers, and social workers at our locations in Wisconsin.
This dynamic team and holistic service ensures that you will reach your case goals. These professionals also provide workshops that will go over types of divorce, such as alimony divorces, and the numerous approaches to completing your case in Door County.It is well known that the divorce process comes with a steep financial burden. We never want to put our customers in a position that will break the bank. This is why we are one of the few family law practices that only charges a flat fee.
This guarantees that no matter what happens in your case, regardless of time or circumstances, you will know exactly what you will be spending on your divorce.
At Sterling Lawyers, we know how challenging this experience can be. That's why we're here to help.
There are three main approaches to your divorce case. The first step is deciding which approach is the best for you.
DIY Divorce – Do It Yourself (with pros to help)
Unlimited access to our workshops, Q&A, and guidance for your confident approach
Have peace of mind that your divorce will be correctly filed and served through our intuitive advising process
Divorce Mediation – Ensure a harmonious process and relationship
Neutral mediator to peacefully guide your settlements from start to finish
Our team will sort through the confusing paperwork so you don't have to
Only costs a fraction of contested divorce cost
Divorce Litigation – You'll have Sterling in your corner
Sterling's top negotiation and litigation team will advocate for you
When there's distrust, abuse, or challenges present, this method is for you
Regardless of your chosen approach, our attorneys at Sterling Lawyers is committed to you and your case. Our team will break down all the legal jargon and complexities, so you'll never be in the dark about your own case.
At our location in Door County, you know that we'll fight for you from beginning to end.