Verona Family Law & Divorce Attorneys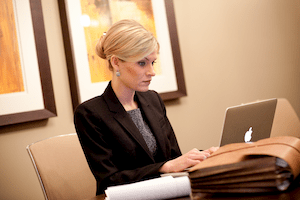 Practice Areas:
Divorce
Child Custody
Child Support
Alimony
Other Family Law issues
The best thing you can ask for when dealing with a family law court case is an attorney who is not only your legal answer but your friend. Somebody who is not there for only the money but who understands you and is ready to fight your battle.
At Sterling Law Offices, we are passionate about family law. We will be your legal answer and your friend throughout your court case.
While our competitors do a little of everything, our team of Verona divorce lawyers in Dane County deal with family law making sure that you can sleep easy. We are well versed in family financial matters, divorce cases, and custody battles. Our attorneys are also constantly staying current with changes in family law ensuring that we give you a winning edge. Because of our many years of practicing family law, we have built relationships with players that may get involved in your case. Therefore, when we make a recommendation, you can be sure we are choosing the best professionals to ensure your case gets fair justice.
If you have questions, don't be afraid to ask because we will answer them and make sure you are well aware of all the moves we make. We work hard to alleviate your anxiety. In the same way, we expect and take your feedback to us seriously as we strive to serve you better.
When it comes to your finances, we never try to pull the wool over your eyes. Instead of charging by the hour, we charge flat, one-time fee. We're not here to trick you into a bigger bill, but to get results for you and your family.
This means you don't need to worry about the money clock ticking in the background whenever you receive a call or an email to meet your attorney.
The fact that you and our attorney both want the same result means we will have a better working relationship. You can be sure that there will be no excuses on our part to drag out the hours so you can pay more.
On the contrary, we will work hard with you to achieve the result quickly. The best part is that we charge our fixed fee to achieve the result we agree on. There are no separate fees for us. The fixed fee caters for everything. So what's stopping you from finding a location near Verona and getting the process started? We at the Sterling Law Offices promise to be both your family court legal answer and your friend.
Regardless of whether the parties are communicating or not, our goal is to make the process as streamline and effective as possible. Even when children are involved, we make sure to keep the process as simple and focused on their well-being as possible. Sterling Law Offices is focused on viewing our clients as people first and then "looping back" to uncover how the marriage reached the apparent point of dissolution. Having a full and complete picture of you and your marriage is the key to making your case a success.
Choosing a family lawyer is important, and we hope that you put your trust in the team at Sterling Law Offices. Simply contact us via our website, telephone or email to learn more.
Directions to our Offices
Our locations serving family law clients in Verona, WI:
Click here to see us on Google Maps in the Madison/Middleton area.
Madison Office –
Head east on E Verona Ave then stay right to merge onto US-18 E/US-151 N.
In about three and a half miles merge onto US-12E/US-18 E/US-14 E.
Follow US-12 E/US-18 E for nine miles then stay left to take exit 267B and merge onto I-39N/I-90 W
Take exit 135C-B-A and keep right to take exit 135C for High Crossing Blvd.
From High Crossing Blvd, take a right on Crossroads Drive.
There's a large, free parking lot on the south side of the building. The trip is about 22 miles with an estimated drive time of 30 minutes.
Middleton Office – This might be the most convenient location for you.
Go north on N County Road M/N Main Street.
At the traffic circle take the 2nd exit onto S Pleasant View Road.
Follow Pleasant View Road for another two miles.
Turn right onto Greenway Blvd, then take another left on John Q Hammons Drive.
The building will be on the right-hand side.
Free parking is available on the north side of the building, and in a large parking lot to the east. The trip is about 7 miles with an estimated drive time of 15 minutes.