Mount Horeb Family Law & Divorce Attorneys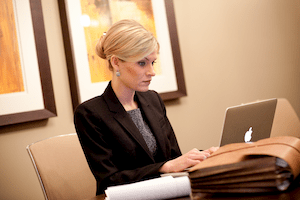 Practice Areas:
Divorce
Child Custody
Child Support
Alimony
Other Family Law issues
Most people hear the word "divorce lawyer" and make a sour face. Sadly, we can't blame them. Many family lawyers only take cases that are good for their bottom line – not good for the community.
Between retainers, hourly billing, and hidden expenses, it's no wonder people have such a hard time trusting a divorce lawyer.
Sterling Lawyers is out to change that. We founded our firm on the belief that Wisconsin families deserved better. So, we threw out the old, expensive way of doing things to focus on putting our client's needs first.
When you walk into our office, you are not just another faceless client – you are our top priority.
It all starts with our unique fixed-fee pricing system. With typical hourly billing, you spend more time worrying about the time than focusing on your case.
Cases are won by collaborating with clients. We can only do that effectively when every interaction or question isn't being tallied on an invoice.
With our fixed fee, you know exactly how much your case will cost upfront. No exceptions. You pay one price for all of the work, research, travel, and consultation your Mount Horeb divorce lawyer needs to win your case.
But it's not just about price. Family law cases are uniquely complex and emotionally draining. They require a skilled and knowledgeable lawyer to get meaningful results.
Not knowing the ins and outs of the law, or the quirks of the Dane County courts can have life-changing implications.
At Sterling Lawyers, family law is our sole focus. Our singular goal is to give clients the best possible guidance around issues like divorce, child custody, child support, property division, and alimony.
Daily strategy meetings allow us to stay ahead of every new law and home in on strategies that even more effective in the courtroom.
Instead of telling you what you need, we listen to your needs and concerns. Then, we use our extensive knowledge of family law to craft a strategy and approach that is tailored to you.
At the end of the day, more than any other area of law, family law is about people. Divorce isn't like a business deal, it has a real impact on the community.
That is a responsibility we take seriously. If you see a divorce coming, work with a lawyer near Mount Horeb who will help you find your feet, and hit the ground running.
To find out how Sterling Lawyers is transforming family law for the better, get in touch with us today. We'll quickly set up a consultation to get you moving in the right direction.