Monona Family Law & Divorce Attorneys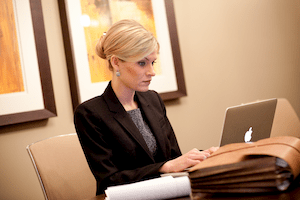 Practice Areas:
Divorce
Child Custody
Child Support
Alimony
Other Family Law issues
During any law case, you deserve to get an advocate who will represent you adequately. The type of legal advice to seek depends entirely on the type of case you are looking at. Family law is a special branch of law that covers anything related to family affairs. These include many kinds of issues, including property division, divorce, child maintenance, and custody among others.
Family Law is extremely complicated, yet you may find when looking for Monona divorce lawyers in Dane County, that other law firms don't make these issues a priority.
With many locations across Wisconsin, Sterling Law Offices treats the importance of family law differently. In fact, it's the only type of law we practice. For years, we've successfully served clients all across Dane County and the rest of Wisconsin.
In a divorce case, it's important to have a skilled lawyer who will help fight for what is rightfully yours. The emotional turmoil that comes with things like divorces and child custody can be enormous. Specializing in Family Law means that we don't only know the legal system inside and out, but we understand the emotional issues at stake too.
At Sterling Law Offices, we put our clients first with our flat-rate pricing system. This ensures that the client has full visibility on what to expect financially in their case. This all avoids an unexpected legal bill at the end.
Some cases, especially the ones involving children, can get unexpectedly complicated. Even if they do, the price you pay never changes. We also allow and encourage our clients to ask us questions or give us feedback at no additional cost. The team is always on standby to address your needs. The flat rate they charge normally covers their time to assist you, any type of research they carry out, communication and travel expenses.
We take pride in our work and getting the best results for our clients, not lining our pockets with your hard-earned money.
The team at the Sterling offices is made up of advocates who are excellent at what they do. All of them are focused on not only doing a good job but keeping you updated every step of the way. This is your case, after all, and you should be involved. Keeping the lines of communication open also help us come up with the best strategy for winning your case.
With good representation, you can relax and focus on the things that really matter. With many locations near to Monona, why wait? Call or e-mail us today to schedule a consultation.
Directions to our Offices
Our locations serving family law clients in Monona, WI:
Click here to see us on Google Maps in the Madison/Middleton area.
Madison Office – This might be the most convenient location for you.
Head east on Nichols Road and continue onto Pflaum Road.
Turn left onto US-51 N/S Stoughton Road and go for 3 miles.
Turn right and merge onto WI-30 E (using the ramp for I-90 W) and stay left to merge onto I-90 W/I-39 N.
Go for two miles then take exit 135C-B-A and keep right to take exit 135C for High Crossing Blvd.
From High Crossing Blvd, take a right on Crossroads Drive.
The office is on the right-hand side in the same building as Park Bank.
There's a large, free parking lot on the south side of the building. The trip is about 9 miles with an estimated drive time of 15 minutes.
Middleton Office –
Head south on Monona Drive then turn right to merge onto US-12 W/US-18 W.
Continue for about six miles then keep left to stay on US-12 W/US-14 W.
Go for another six miles then take exit 252.
Turn left on Greenway Blvd then take another left on John Q Hammons Drive.
The building will be on the right-hand side.
Free parking is available on the north side of the building, and in a large parking lot to the east. The trip is about 15 miles with an estimated drive time of 20 minutes.