Deforest Family Law & Divorce Attorneys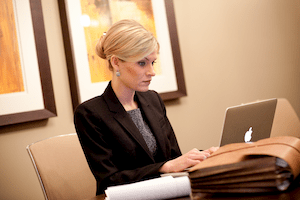 Practice Areas:
Divorce
Child Custody
Child Support
Alimony
Other Family Law issues
Divorce is often talked about like a bump in the road, a minor inconvenience to be forgotten over time. However, we all know that the effects of a bad divorce are anything but "minor."
The terms of property division, child support, child custody and placement, and alimony can rear their head for years to come.
And that's only the logistical side. A poorly handled divorce creates emotional bruises that prevent you from moving forward.
Divorce might not be rare, but it's a mistake to think it's not important. At Sterling Lawyers, we promise to give every one of our Wisconsin family law cases the time and attention it deserves.
Rely on a compassionate and experienced Deforest divorce lawyer who is fully invested in fighting for your future.
Since we practice exclusively in family law, we don't let anything slip through the cracks. The minute we understand your situation, we file any temporary orders necessary to protect you and your family's interests.
It's important that you're comfortable and safe in the short term while your case is making its way through the Dane County courts.
Undoubtedly, the biggest point of stress in the divorce process is the unknown. Every aspect of our client-first approach is there to reduce your stress. Instead of retainers and hourly billing that discourage client participation, we offer a fixed-price fee for the entire case.
When you spend time with your Deforest lawyer, we think you should be able to think about your case without worrying about the clock. We craft a case strategy that is based on what you want and honestly advise you on the best course of action.
Daily strategy sessions and updates ensure that you'll never feel like a third wheel in your own case. Long before the terms of the settlement are arranged, you'll know what to expect so you can plan your future instead of worrying about it.
Sterling Lawyers' success relies on empowered clients achieving fantastic results. Our team of attorneys, Collaborative Law practitioners, mediators, paralegals, and office staff are all dedicated to helping you move forward.
Combining decades of varied legal experience, our attorneys regularly share information to ensure every case gets the best chance it can. Over the years, we've also built a network of reliable court officials, appraisers, social workers, and other experts to give us an edge in securing a good judgment.
Experience the peace of mind that comes from working with a caring attorney who puts your needs first. While divorce is never easy, we're here to help you see the light at the end of the tunnel.
To learn more about what we can do for you, get in touch with us today to set up a consultation.