Portage Family Law & Divorce Attorneys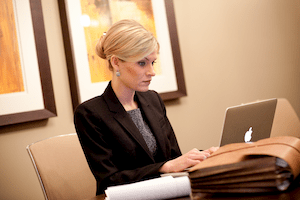 Practice Areas:
Divorce
Child Custody
Child Support
Alimony
Other Family Law issues
Our experienced attorneys are there for you in your time of need. When the future of you, your children, and your family is on the line, pick an attorney who has made Family Law their priority. With several locations throughout Wisconsin, look no further than Sterling Law Offices when searching for a Portage divorce lawyer.
At Sterling Law Offices, know that you are our top priority.
We are specifically focused on the practice of Family Law. Our team of child custody lawyers certified Collaborative Law practitioners, and trained mediators will advocate for your interests using all of our experience and resources. We will strive to over-communicate so that you will be certain we are keeping you up-to-date with your case.
For years, through our extensive work with many clients, we have developed a network with other professionals. When Family Law cases get complicated we are able to call on prominent therapists, social workers, court officials, and appraisers to focus their skills to assist in our cases.
We offer our services for a fixed fee. You will not be caught off-guard like many of the other law offices that charge hourly, causing your bill to inflate. You pay us for results and we will handle the rest of the phone calls, emails, research, and filings. As a result, our focus is on obtaining the best negotiation result for you and your family. You will not be pressured into settling because of cost and your fixed rate will become an advantage if the opposing party is paying their attorney by the hour.
You can be sure that we, as your attorneys, will fight for you. We put an enormous amount of emphasis on listening to our clients. Our attorneys are awarded based on your satisfaction and feedback; you depend on us to fight for you and we'll depend on you to help us get better at serving you and our other clients. Every part of our Family Law practice is designed to win at Family Law.
This is your case, your family, and your future. Our passion is to help our clients feel secure through the entire process. Begin by choosing a firm that respects you as a client and communicates with you while prioritizing your case and putting to use the many advantages a firm like Sterling Law Offices.
We have successfully helped people throughout Wisconsin and Columbia County, so schedule a consultation. There are several locations near Portage, so call or e-mail us today.
Directions to our Offices
Our locations serving family law clients in Portage, WI:
Click here to see us on Google Maps in the Madison/Middleton area.
Madison Office –
Head west/southwest on W Cook Street then merge onto I-39 S.
Go for two miles then keep right to merge onto I-39 S/I-90 E and continue for another 27 miles.
Take exit 135A then keep left at the fork to stay on 135B to briefly merge onto US-151 N.
Take exit 98A then turn right onto High Crossing Blvd. Take a left on Crossroads Drive.
The office is on the right-hand side in the same building as Park Bank.
There's a large, free parking lot on the south side of the building. The trip is about 35 miles with an estimated drive time of 35 minutes.
Middleton Office – This might be the most convenient location for you.
Head west/southwest on W Cook Street then merge onto I-39 S.
Go for two miles then keep right to merge onto I-39 S/I-90 E and continue for another 12 miles.
Take exit 119 then turn left on WI-60 Trunk W.
Turn left onto S Main Street and follow it for about four miles (it will turn into WI-113 S), at which point the road will split.
Turn right onto County Road P and continue for another four and a half miles.
Take a right on WI-19 W then a left onto US-12 E. Continue for seven miles then take exit 252 and go right on Greenway Blvd.
Turn left on John Q Hammons Drive.
The building will be on the right-hand side.
Free parking is available on the north side of the building, and in a large parking lot to the east. The trip is about 39 miles with an estimated drive time of 45 minutes.