Columbia County Family Law & Divorce Attorneys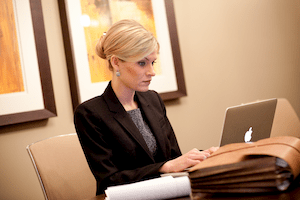 Practice Areas:
Divorce
Child Custody
Child Support
Alimony
Other Family Law issues
Every one of us have family issues from time to time. But what happens when these issues have to be settled in court? When you thought your lawyer would work his hardest to see your child custody case come to a close, it appears to be the least of his worries as he deals with "more pressing" cases. Should you really settle for that kind of work?
Situated in convenient locations across Wisconsin for your benefit, this is the difference between all other attorneys and the Sterling Law Offices.
Their sole focus is on Family Law practices to ensure you get only the best in service. There's no need to settle for an attorney who studied family law for a semester in law school when there's a whole firm waiting to help you get that issue solved quickly and efficiently.
Their knowledge and networks expand across the board in that they understand the family judges and the court that you will be standing in. This helps them to create a case that will more than likely give you the advantage against how the court will rule. Need any other family service? Years of dealing with similar cases have provided them with the best connections to therapists, social workers, and appraisers. You can rest easy knowing your case is in good hands.
If that isn't enough to convince you, how about a flat-pricing system that lets you know exactly what you pay no matter how drawn out the case is? Most law offices charge an hourly rate that may make you want to spend the least possible amount of time with the attorney that will be representing you. There's your winning advantage with the Sterling Law Offices.
Prices are laid out at the start of your interaction and will remain constant throughout the case. Their primary goal is providing clients with the best in the service and this extends to the prices as well. You don't have to feel on edge thinking that a call or email from your attorney will raise your expense. The rate that is shown will be all inclusive for the duration of your case.
If you're still contemplating it, there should be solace in the fact that the entire team will be dedicated to settling your case. They work together with the zeal to know that their clients are cared for both in their case and in consolidation. Always ready to lend an ear, the legal team will work hard to see to it that your case is dealt with in the most urgent manner and that you're there every step of the way.
Feedback is always welcomed as to how your case is being handled and the attorney will be rewarded accordingly. Always remember that the team is there for you.
Don't put off getting the quality family law services you deserve. You can schedule a consultation at one of the Wisconsin offices or get in touch with them by phone or email.