Bayfield County Family Law & Divorce Attorneys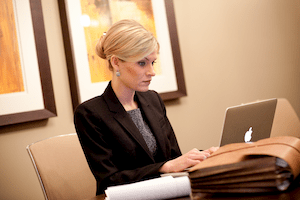 Practice Areas:
Divorce
Child Custody
Child Support
Alimony
Other Family Law issues
Imagine you're having some car trouble. You'd probably take it to a mechanic or a dealer, right? But if a car is just a machine with wheels that's powered by an engine, why not take it to someone who repairs tractors? Or lawnmowers?
Because even though the tools are the same, the best results come from giving the right job to an expert.
This whole scenario might seem obvious or silly, but in the world of law, it's done every day. Family law issues like divorce, child custody, child support, and property division are handled by lawyers who don't specialize in family law.
Just because someone uses the same tools doesn't mean they're the right fit for the job.
Sterling Lawyers is a law firm that works exclusively in Wisconsin family law. Our location in Bayfield County has divorce attorneys, mediators, and Collaborative Law practitioners who have an intimate understanding of the complex workings of family law cases.
Every day, the whole team shares their years of combined experience to get better results for our clients.
Working in one area gives us ample access to all the resources we need to achieve our client's goals. Over the years, we've built up a reliable network of appraisers, therapists, social workers, court officials, and other experts across Wisconsin.
Family law is a personal, wildly complex area. We strive to make it as simple as possible. It starts with an in-depth consultation, where you'll work closely with a knowledgeable attorney to plan out your next steps. The entire process will be clearly explained to you so you know exactly what to expect.
Along the way, we'll provide regular status updates. We take client satisfaction very seriously and encourage you to ask questions or raise concerns at any time.
We do not bill hourly, so no matter how many questions you have, or how complex your case gets, it won't change what you pay. Fixed-fee pricing ensures that you never have to weigh your peace of mind against an unexpected legal bill.
If divorce is on your horizon, the sooner you start, the easier it gets. Reduce the stress of divorce by having a seasoned family attorney at your side. Find one of our offices serving Bayfield County or get in touch today to set up your consultation.