Adams County Family Law & Divorce Attorneys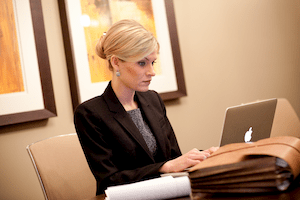 Practice Areas:
Divorce
Child Custody
Child Support
Alimony
Other Family Law issues
At Sterling Lawyers, we're changing how people in Wisconsin see family law. Too often, family law cases are not given the time and care that they deserve when divorce is already a challenging time. There are many reasons behind this, but the most common ones given are as follows:
The cases are too unpredictable,
The cases are too emotional.
Part of Sterling Lawyers' continued success comes from our unique approach. Unlike many law offices, we focus exclusively on family law. Our team of experienced and compassionate attorneys has ample experience in divorce, spousal support, asset division, child custody, and child support.
For couples filing for a divorce in Wisconsin, one of the first things you'll discover is that Wisconsin has a state-wide mandate that all courts must follow. A little-known fact, however, is that each county may have its own set of stipulations when it comes to family law cases.
It is important that you choose an attorney who is familiar with your area and the nuances of that court. Focusing on a single area of law gives us an intimate understanding of the judges, procedures, and nuances of family law in locations near Adams County.
For years, we've achieved success by putting the needs of our clients first. Divorce isn't just about the present. A great family attorney is laying the foundations for a better future. That's why we assign our clients a dedicated advocate to fully understand the unique needs of every person who comes through our door.
Oftentimes, divorce proceedings that are fairly straightforward can become very confusing very quickly. Not only is this incredibly stressful, but it can cause your divorce to take longer than what was originally planned.
Interpreting law is a struggle for anyone if they aren't familiar with it, and a lack of communication can make your case even more frustrating.
When you decide to work with a Sterling attorney, you are choosing to work with a professional who knows the value of including their client in planning sessions. The resources that are provided to our clients include more than just their advocate, but the whole firm.
Our team of paralegals is ready to answer any and all questions you have, and as your case progresses, we'll be in constant communication.
Divorce is stressful enough without the added stress of unexpected legal bills and financial uncertainty. We all know that attorneys have a reputation for gouging clients of their money.
At Sterling, our attorney's top priority is getting positive outcomes for every client, not lining our pockets.
We back up our word by providing our clients a unique fixed-price fee where you know exactly what you're paying from the start. We believe family law should be affordable for everyone.
No uncertainty. No getting taken off guard. And, most importantly, at no added cost.
A great family lawyer can make all the difference in building a better future. To find out how Sterling Lawyers can help you, schedule a consultation at your nearest Adams County office.