Fox Crossing Family Law & Divorce Attorneys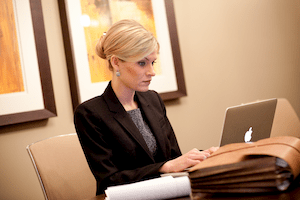 Practice Areas:
Divorce
Child Custody
Child Support
Alimony
Other Family Law issues
Deciding to end a marriage is never a light decision, and everyone arrives there a little differently. Similarly, no two divorce cases are ever exactly alike.
Divorce is a legal process, but how it plays out is largely decided by the couple themselves. Some can be relatively quick, and others can get combative.
However, years of experience have shown us it's always in everyone's best interest to keep divorce as amicable as possible. No matter what shape your divorce takes, the team of Fox Crossing divorce lawyers at Sterling Lawyers are ready to help. W
e work exclusively on issues related to family law, allowing us to build a deep understanding of the Wisconsin legal system.
Expertise in one field gives us the flexibility to collaborate with clients and reach a settlement that works for them. We have extensive experience in areas of divorce, child custody, child support, property division, alimony, and everything in between.
Every court is a little different, and we've spent years learning the best ways to approach the family courts in Winnebago County.
A good family lawyer is always looking for peaceful solutions while being ready to fight if necessary. We treat every client with compassion and do everything in our power to make a difficult situation as painless as possible.
Divorce is often painful, but most people aren't looking for unnecessary fights. We offer a variety of options for couples who want to work together but struggle to agree or need clarification on the finger legal points.
Among our many talented attorneys are Collaborative Law practitioners and skilled mediators.
When you choose Sterling Lawyers, you choose to be in control of your case. We listen closely to your concerns and long-term goals to guide you towards a resolution that fits you. Beyond that, we do what we can to ease any stress and uncertainty you feel.
Every day, you will receive updates on your case. Along the way, we're happy to answer any questions you have so you never feel lost. Great client-attorney relationships are at the heart of our success.
Sterling Lawyers is devoted to making every step of the process as easy as possible, including the fee. Instead of hourly billing, we work on a single fixed-fee model. You know exactly how much your case will cost upfront so you don't have to worry about an unexpected legal bill.
Sterling Lawyers is changing the face of family law, both in Fox Crossing and the rest of the state. Trust your future with the best and call us today to schedule a consultation at the office nearest to you.