Waupaca Family Law & Divorce Attorneys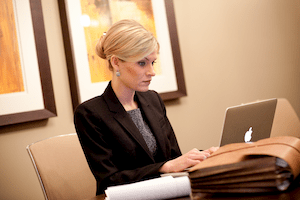 Practice Areas:
Divorce
Child Custody
Child Support
Alimony
Other Family Law issues
Unfortunately, along with the emotional turmoil that comes with divorce, it's also a financially chaotic time. When divorce becomes not only about child custody, but also property division and assets, it's time to call in a professional.
If you're looking for a Waupaca divorce lawyer, why trust anyone that isn't as concerned with family law as you are with your family?
At Sterling Law Offices, we are obsessed with family law and giving our clients the best possible result. This is because our attorneys don't do a bit of this and a bit of that, they all specialize in family law alone.
This approach has allowed us to be successful in helping people all over Waupaca County and Wisconsin for years.
Divorce cases can get complicated quickly, this is why our team makes sure to walk you through every step of the process. As your case progresses, we'll provide you constant updates and be available to answer your concerns.
For most law firms, this would mean a hefty legal bill, but this too is one of the areas where Sterling Law Offices strives to beat the competition. Instead of charging hourly, we offer a one-time, flat-rate fee for the entirety of our services for your entire case. This means if your case gets unexpectedly lengthy, you will never be hit with an unexpected bill. Not focusing on the money lets us hone in on what's really important: you and your family.
When you hire one of the attorneys at Sterling Law Offices, you don't get just one person, but a whole team. One of the ways we stay out in front of quirks in the system or changes in the law is to share knowledge between all of our offices constantly. This way, every one of our lawyers is up-to-date at all times.
In addition to our office, choosing us also means you get access to our network of appraisers, court officials, social workers and therapists as well. Everyone we work with has the same dedication to helping others as we do.
A divorce is the first, difficult step to beginning the rest of your life. So why wait? Come into one of our offices near Waupaca for a consultation. Get the ball rolling by calling us or sending us an e-mail today.
Directions to our Offices
Our locations serving family law clients in Waupaca, WI: Click here to see us on Google Maps in the Fox Valley area.
Appleton Office
Head east on US-10 E for about 24 miles after which point you'll need to stay left to follow US-10 for another 7 miles.
Take the WI-76 exit then turn left onto WI-76 N.
Turn right onto County Highway BB/Winnebago Drive.
After about three miles turn left onto S Casaloma Drive.
Turn right onto W College Ave then another right onto S Nicole Road.
Our building will be on the right-hand side.
There is free parking available conveniently around the building and the main entrance is on the south side. The trip is about 40 miles with an estimated drive time of 42 minutes.
Green Bay Office
This might be the most convenient location for you.
Head east on US-10 E for about 24 miles after which point you'll need to stay left to follow US-10 for another 14 miles.
Continue straight onto WI-441 N. After about six and a half miles take the exit for I-41/US-41 N.
Follow I-41 for about 19 miles.
When you see signs for exit 164A and 164B, stay right at the fork to take exit 164B to merge briefly onto WI-172 E.
In another two miles, take the Riverside Drive exit and keep left, following signs for Webster Ave.
Turn left on Webster Ave then take another left on W Allouez Ave.
Turn left on Riverside Drive and the building will be on the right-hand side.
There is free parking both in front and behind the building. The trip is about 31 miles with an estimated drive time of just under 35 minutes.
Oshkosh Office
Head east on US-10 E for about 24 miles then take the exit for US-45 S.
Follow US-45 S for another 11 miles then keep right as you approach Oshkosh to continue on Algoma Blvd.
Eventually, Algoma Blvd will turn right and become High Ave.
Continue straight and head towards downtown, then turn left on Division Street then another left on Algoma Blvd.
Once on Algoma Blvd, you'll see a sign for the 240 Beach Building, turn here to find parking.
Once you've parked, go into the clear door accessible from the parking lot. The blue door at the front of the building is not open. The trip is about 43 miles with an estimated drive time of 45 minutes.