Plymouth Family Law & Divorce Attorneys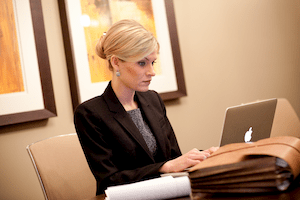 Practice Areas:
Divorce
Child Custody
Child Support
Alimony
Other Family Law issues
Everyone knows a story about divorce. It's on TV and movies, or we hear it second-hand from a friend or relative. But how much do you really know about it? Laws are different from state to state, and procedures can even vary from county to county.
If it happens to you, will you be ready?
At Sterling Lawyers, we put years of Wisconsin family law experience to work for our community. Attend one of our free in-person or online seminars to learn about the actual divorce process from beginning to end.
Led by a Plymouth divorce attorney, our seminars cover topics like child custody and placement, child support, and property division. Once you understand what to expect, you'll be in a much better position to handle the Sheboygan County court system with confidence.
We go above and beyond to help people and families in Plymouth who are facing divorce navigate the complicated maze of family law. We work closely with every one of our clients to understand their circumstances and needs.
Divorce takes a lot of different shapes, and we guide you towards the path that makes the most sense for you.
Fixed-fee pricing reduces the financial uncertainty of divorce. We lay out the price and plan for your divorce up front to eliminate the guesswork.
With no hourly billing, you get to stay involved in your case and ask questions without feeling pressured to make a decision before you're ready.
Combined decades of legal experience ensure that we're equipped to handle whatever comes our way. A network of excellent appraisers, court officials, social workers, and more make all the difference in building up a strong case.
Our seasoned team of legal professionals also regularly share information to find solutions to even the most challenging cases. For those who favor a low-conflict approach, our Collaborative Law practitioners and mediators are there to help.
Regardless of what your case needs, you'll be a part of every major choice. In daily strategy sessions, you'll get updates along with a chance to make your voice heard. We constantly collect feedback to keep cases moving in the direction you expect.
Along the way, we'll give you honest expectations of what's coming next and advise you on the best course of action.
In a divorce, knowing what to expect and being prepared is half the battle. The entire team at Sterling Lawyers in Plymouth is passionate about making a difficult process as easy and painless as possible.
To learn more about one of our free divorce workshops and webinars or to schedule a consultation, get in touch today.