Richland County Family Law & Divorce Attorneys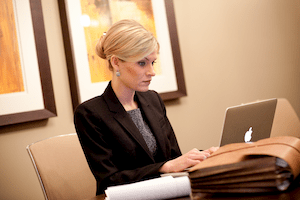 Practice Areas:
Divorce
Child Custody
Child Support
Alimony
Other Family Law issues
Attorneys at Sterling Lawyers locations all over Wisconsin are known for being proactive and honest communicators.
>We understand that divorce is difficult to go through, and the process of separating the lives of your spouse and yourself can be overwhelming and can cause feelings of anxiety and stress.
When you make the choice to work with one of our attorneys, you are guaranteed to be working with an attorney who is passionate about what they do and the families they help, who can calmly guide you through the divorce process, and will always be working in your best interest.
Attorneys of Sterling Lawyers in Richland County will support you through this difficult time in your life. We believe that having a support system through big life changes such as this is very important, and your attorney should be a part of that.
Supporting our clients is our number one priority, and that means everything from actually picking up the phone when our clients call, offering advice that will put our clients in the best situation, to advocating for our clients' needs in all aspects of the case.  
Because our firm focuses exclusively on family law, we are able to dedicate 100% of our energy into knowing family law inside and out.
Our attorneys come from many different backgrounds, but they all have a passion for family law because they are passionate about families.
They are all equipped with comprehensive knowledge and understanding of family law and this will give you a greater chance of receiving what you ask for in your case. 
Our clients always come first. You and your family are our priority over any material or cash, that's why we charge a one-time fixed-rate fee and not an hourly rate. This means that you don't need to be concerned that your time is ticking every time you need to talk to your attorney.
Here at Sterling Lawyers, no matter what happens in your case, you know exactly what you are getting for the price you pay. 
Our team is made up of Collaborative law practitioners, attorneys, paralegals, litigators, and mediators that are all at your disposal. You will be included every step of the way so you are never in the dark about your own case. 
At Sterling Lawyers, we work harder so your family can move forward faster. 
So why wait? Contact us now and let us help you move on and start a new chapter of your life.