Pepin County Family Law & Divorce Attorneys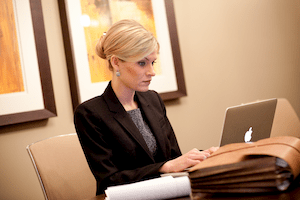 Practice Areas:
Divorce
Child Custody
Child Support
Alimony
Other Family Law issues
Family law has been the primary focus of Sterling Lawyers since 2016. Helping families is our priority and we strive to be the best family law attorneys in Wisconsin, whether that be a divorce, child support, child custody, or alimony case.
We care for our clients the same way we care for our family. If you need the help of a family law attorney, we have different locations around Wisconsin.
When searching for Pepin County divorce lawyers, why choose the one who only sees family law as an option? We see family law cases as being equally as serious as other legal cases, that's why they also need proper attention and also need to be prioritized. 
Our attorneys have a broad and deep knowledge when it comes to family law. That's why you can be sure that your case will be in good hands and will result in your desired outcome.
They will guide you through every step of the divorce process. We always put our clients first over anything and this extends to our pricing.
Unlike other law firms, we don't charge an hourly rate. We only charge a one-time, flat-rate fee which prioritizes our client's financial health.
Before we even start the process of representing clients in court, they already know how much they will be spending to work with us.
At an hourly rate, most people get surprised by their bill at the end of their case. 
Our attorneys are intimately aware that constant communication and transparency about your case usually leads to a better result.
We will not charge you by any other way of communication, such as through phone calls, emails, paralegal works, faxes, billing explanations, electronic research, miles driven to court, or court filing fees. 
We have three methods of divorce plans to choose from. These are:
DIY Divorce – Do It Yourself (with pros to help)
Unlimited access to our workshops, Q&A, and guidance for your confident approach
Have peace of mind that your divorce will be correctly filed and served through our intuitive advising process
Divorce Mediation – Ensure a harmonious process and relationship
Neutral mediator to peacefully guide your settlements from start to finish
Our team will sort through the confusing paperwork so you don't have to
Only costs a fraction of contested divorce cost
Divorce Litigation – You'll have Sterling in your corner
Sterling's top negotiation and litigation team will advocate for you
When there is distrust, abuse, or challenges present, this method is for you
Call us now for more information.
​