Wausau Family Law & Divorce Attorneys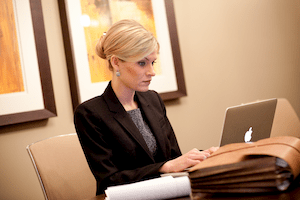 Practice Areas:
Divorce
Child Custody
Child Support
Alimony
Other Family Law issues
In a divorce, many people are blindsided by just how much there is to do. Whether you've been married for a few years or twenty, untangling everything is no small task.
Unfortunately, property division is often one of the most contested, hot button issues of a divorce. Wisconsin may be a community property state where marital property is divided 50/50, but it's anything but straightforward.
With decades of combined experience, Sterling Lawyers' team of Wausau divorce lawyers can help. Getting a fair property division is the first step towards building a new life. An experienced family lawyer will make sure nothing is overlooked.
To get the best possible results for every one of our clients, we built a new kind of family law practice.
For starters, family law is our only focus. By practicing in one area, we have a strong grasp of every facet of the law. We've spent years successfully advocating for clients in areas like divorce, child support, child custody, alimony, and property division.
The divorce process can be overwhelming, but we'll guide you through step by step. Your family attorney will help you navigate all the specifics of the Marathon County family courts.
If any questions or concerns arise, our staff of caring paralegals is on standby to address them.
This leads directly into the second way Sterling Lawyers is changing family law. Most lawyers love clients asking questions because they get paid by the hour. Not us. With us, you pay a fixed price for the entire case.
That includes all the work the attorneys and paralegals put into the case, any filing costs, and communication.
It's not just about taking away the stress of unexpected legal fees, it's about peace of mind. A divorce is the first step to your future, that should be your focus.
A fixed-price means you can actively participate in the process without worrying it's costing you extra. Involving clients gives them control over the outcome and leads to better results – money shouldn't come in the way of that.
To further help your case, we collaborate with a network of professionals around Wausau and the rest of the state. When necessary, we utilize social workers, court officials, appraisers, and therapists.
Because our price is fixed, we bring in outside help to get results – not to increase your fee.
So many times, we've seen people get so overwhelmed with their divorce that they're left with a bad deal at the end of it. Sterling Lawyers is truly dedicated to getting you the result you deserve.
To learn more about how we can help, get in contact with us to set up a consultation today.