Juneau County Family Law & Divorce Attorneys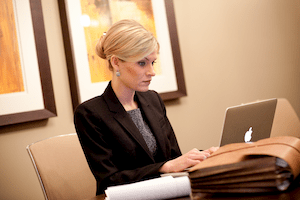 Practice Areas:
Divorce
Child Custody
Child Support
Alimony
Other Family Law issues
As we all know, not everything in life turns out how we planned. From losing your job to a health diagnosis, everyone experiences a downturn. Similarly, marriages can take an unexpected turn.
The divorce process will force you and your spouse to make significant decisions. If you share assets such as real estate, bank accounts, or vehicles, you both have to negotiate on how to divide them.
Without an experienced hand as a guide, it can be an overwhelming situation. We have seen it all, which puts us in the perfect position to help.
Sterling attorneys do not wish to add to your stress. Rather, they are dedicated to alleviating as much of it as they can. Every family is different, which means that every divorce is different.
At our location in Juneau County, Sterling Lawyers offers a team of lawyers, mediators, and court practitioners that know the family law system inside and out. In addition to our core team, Sterling recruits social workers, appraisers, and court officers to provide you a well-rounded service.
These professionals also teach insightful workshops that will clear up any confusion about the process. The workshops address topics such as the types of divorce, frequent issues that occur when filing for divorce, and the numerous approaches to this process.
Divorce can be a very costly legal procedure. Lawyers, court officers, mediators for your case, these services come at a high value.
Our attorneys know the legal system in Wisconsin backward and forwards, and they know how much of a financial burden it can put on families. To alleviate this pressure, we operate on a one-time, flat-rate fee.
This means that no matter what happens in your case, how long it takes, or how many times you contact your attorney, your bill stays the same. This flat rate brings with it the promise that we prioritize you over our own financial gain
Here at Sterling, we have three main approaches to handling your divorce case. The most important step you can take right now is deciding which is the best for you.
DIY Divorce – Do It Yourself (with pros to help)
Unlimited access to our workshops, Q&A, and guidance for your confident approach
Have peace of mind that your divorce will be correctly filed and served through our intuitive advising process
Divorce Mediation – Ensure a harmonious process and relationship
Neutral mediator to peacefully guide your settlements from start to finish
Our team will sort through the confusing paperwork so you don't have to
Only costs a fraction of contested divorce cost
Divorce Litigation – You'll have Sterling in your corner
Sterling's top negotiation and litigation team will advocate for you
When there are distrust, abuse, or challenges present, this method is for you
Regardless of which path you take, our attorneys at Sterling Lawyers will work with you. The team will break down the legal jargon and complexities, so you're always included and never in the dark about your own case.
Sterling Lawyers works with you and for you. We will reach your goals in this divorce process—together.