Iowa County Family Law & Divorce Attorneys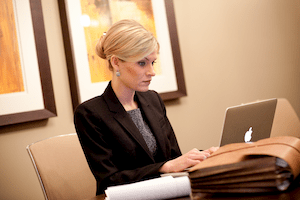 Practice Areas:
Divorce
Child Custody
Child Support
Alimony
Other Family Law issues
Marriages aren't expected to end in divorce, but there are times when expectations don't align with reality. Divorce is a disheartening process. On top of its emotional and mental strain, there are numerous factors to consider.
Do you and your couple own property, bank accounts, vehicles, and other assets? Consider how to divide them. Do you have children? Think about how divorce will affect your child's behavior and growth. Decide which parent receives primary custody of the child.
Our team of attorneys, mediators, and practitioners prioritize the individual in all of our locations in Wisconsin. On top of our core team, we work with a network of professionals such as social workers, appraisers, and court officers to provide you a holistic service.
Our professionals also teach workshops that break down the legal process, the types of divorce, and the approaches you can choose from in Iowa County.
Each county in Wisconsin has unique details for how the county court handles family law cases. Wisconsin mandates statewide regulation to process divorce, but each county has unique steps that may differ from its neighbors.
There are always multiple questions to consider when processing a divorce.
Here at Sterling Lawyers, we are confident that we can help you answer those questions. Our compassionate attorneys are dedicated to not only supporting you legally through the process, but emotionally.
Because we only practice family law, we know that every case is different, but the emotional strain is the same. Sterling Lawyers will guide you on the best course of action for your specific case, and work to preserve your family in the process.
You can choose three approaches to your divorce case. The first step is deciding which approach is best for you.
DIY Divorce – Do It Yourself (with pros to help)
Unlimited access to our workshops, Q&A, and guidance for your confident approach
Have peace of mind that your divorce will be correctly filed and served through our intuitive advising process
Divorce Mediation – Ensure a harmonious process and relationship
Neutral mediator to peacefully guide your settlements from start to finish
Our team will sort through the confusing paperwork so you don't have to
Only costs a fraction of contested divorce cost
Divorce Litigation – You'll have Sterling in your corner
Sterling's top negotiation and litigation team will advocate for you
When there's distrust, abuse, or challenges present, this method is for you
No matter what method you believe is best for you, Sterling will offer you unconditional support throughout the process. Our lawyers are committed to including you every step of the way, breaking down all the jargon and complexities so that you'll never be in the dark about your own case.
Our one-time, flat-rate fee includes everything listed in your chosen method, emphasizing our commitment to quality service.
When it comes to the divorce process, there are so many questions to think about. Here at Sterling Lawyers, we can ensure you that we will be the answer.
Directions to our Offices