Platteville Family Law & Divorce Attorneys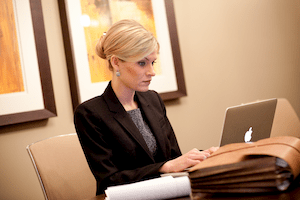 Practice Areas:
Divorce
Child Custody
Child Support
Alimony
Other Family Law issues
Divorce is often hard, but it doesn't have to be a battle. Disagreements on issues like property division, alimony, child custody and placement, or child support can sometimes lead to conflict escalating.
However, trials that get fought out in litigation are usually drawn out and expensive.
Low conflict approaches to divorce, like mediation and collaborative divorce, are an increasingly popular alternative for couples that want to keep costs and conflict down.
Even if couples are on great terms during a divorce, it's always a good idea to have an experienced Platteville divorce lawyer on your side to make sure nothing is overlooked.
At Sterling Lawyers, we are uniquely equipped to handle any shape of Wisconsin divorce case. Comprised of a compassionate team of divorce attorneys, Collaborative Law practitioners, and mediators, we share nearly six decades of varied legal experience to get exceptional results for our clients.
While low conflict divorce is always preferred, we will not shy away from advocating our client's needs if the need arises.
Unlike many law firms that handle only a few family law cases at a time, family law is all we practice. This gives us a competitive edge, learning the intricacies of divorce proceedings in Grant County while staying ahead of the latest changes.
Years of family law experience gives us access to a trusted network of appraisers, social workers, court officials, and other experts who can help us dive into the details of your case.
Trust and open communication between our clients and attorneys is the foundation of our success. We strive to create a safe and informative environment where we can work towards an outcome that meets your long-term goals.
Once your case starts, we give you daily progress updates and encourage you to ask questions or provide feedback. Going the extra mile to involve clients in the process both empowers them to make informed decisions and reduces the stress of a divorce.
Like it or not, financial uncertainty is a huge source of pain in a divorce. Property division, child support, and alimony can have far-reaching consequences if not handled with care.
To ease the financial worries, we offer our services at a single, fixed-price fee. Without hourly billing, we're able to openly communicate and do whatever work is necessary without worrying about extra costs or hidden fees.
Clients feel more at ease because they know that no matter how complicated their case gets, they'll never have to give up because they can't pay their lawyer.
While we can't promise to make divorce easy, we promise to make it easier. Guided by years of family law experience, we'll lead you to an optimal outcome with the least amount of conflict.
To learn more about how Sterling Lawyers can help you get a divorce in Platteville, get in touch with us today.