Menomonie Family Law & Divorce Attorneys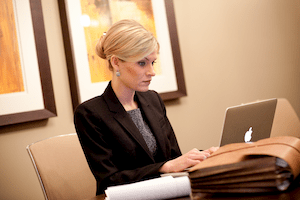 Practice Areas:
Divorce
Child Custody
Child Support
Alimony
Other Family Law issues
In a single divorce case, there's a lot of ground to cover. Property division alone includes money, retirement accounts, cars, homes, household items, and more.
If you have children you have child custody, placement, and child support to think of. Then, if there's a significant earnings gap between spouses, alimony might be on the table.
To put it lightly, family law gets complicated – fast. With so much at stake, you can't afford to let anything fall through the cracks. It's essential to work with a divorce attorney who understands both the law and your family's needs and values.
Sterling Lawyers is a Wisconsin family law firm with over six decades of combined experience. Rely on a talented team of Menomonie divorce lawyers, Collaborative Law practitioners, mediators, and paralegals – all ready to handle whatever comes their way.
If necessary, we can call on appraisers, therapists, social workers, and other experts in Dunn County.
No matter what your situation is, Sterling Lawyers will use every tool at our disposal to get you the best result possible.
Let us focus on the details of your case so you can focus on moving forward with your life. Every case starts with taking the extra time to understand our clients.
Divorce is a challenging time, and we're dedicated to making it as easy as possible. We craft an approach for your case based on meeting your short and long-term needs.
We know that one of the worst parts of divorce is uncertainty. Stay involved with your case with daily status updates. We also go above and beyond to make sure your voice is heard.
Members of staff are on standby to answer any questions you may have. We take your concerns and feedback seriously, adjusting our approach as we go.
Sterling Lawyers achieves success through open communication and trust. Flat-rate, fixed-fee pricing allows us to collaborate closely with you without the worry of an unexpected legal bill.
We work hard for every one of our clients, regardless of their financial situation.
Divorce is only the start of the rest of your life. Put your trust in a lawyer who makes your future their priority. Find a location near Menomonie or get in touch to schedule a consultation today.