Waunakee Family Law & Divorce Attorneys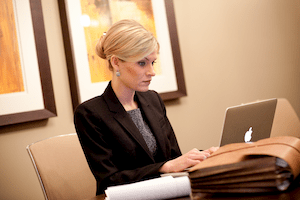 Practice Areas:
Divorce
Child Custody
Child Support
Alimony
Other Family Law issues
Divorce is always emotionally challenging. While most couples can come to an amicable if strained, agreement – sometimes things get nasty. When a contested divorce turns confrontational, people have the tendency to get unpredictable.
It's in cases like these where we see spouses hiding assets from each other, trying to push for unfair child custody or placement, or trying to get unreasonable alimony agreements.
When you get caught up at the end of bad emotions, it can have real legal consequences. This is one of the many reasons why it's essential to have an experienced divorce attorney on your side.
Even when divorce cases aren't an all-out battle, it's still important to walk in prepared.
The Waunakee divorce lawyers at Sterling Lawyers are ready to do whatever it takes to get what you deserve.
We exclusively practice family law, giving us a deep understanding of Wisconsin divorce, child custody, placement, property division, and alimony laws.
Backed up by over 60 years of combined experience, our talented team of lawyers, Collaborative Law practitioners, mediators, and paralegals are ready for whatever is thrown their way.
Family law is incredibly complex and has huge implications for families and the communities they live in. So, why do most law firms put their family law cases on the backburner?
Sterling Lawyers treats these cases with the gravity they deserve. We spend the extra time to learn the quirks of the Dane County family courts and judges, holding daily strategy meetings to stay ahead of new information.
We also draw on local experts around Waunakee and the rest of the state to give you an edge. This network includes a range of social workers, therapists, appraisers, and court officials.
From day one of your case, you'll be assigned a client advocate to keep you updated and answer any questions you have.
By listening to our clients and putting their needs first, we make sure to home in on what's important to you and your family.
Too often when a divorce becomes a battle, the cost of fighting gets too high and people give up. Not with us. Sterling Lawyers handles all cases at a fixed price that you'll know upfront.
That price includes all communication, research, travel, time in the courtroom, and everything else needed to get the job done.
If your case takes any unexpected turns – no problem. You can rest easy knowing that we'll keep fighting and you won't be hit with an unforeseen legal bill.
Not every divorce turns into a struggle. In fact, most times we ensure it doesn't need to. But many times, divorcing couples will overlook important details to get it all over with faster.
An experienced family attorney will not only help everything go faster but make sure your settlement sets you up for future success.
To learn how Sterling Lawyers can help you, get in touch with us today to set up a consultation.