Crawford County Family Law & Divorce Attorneys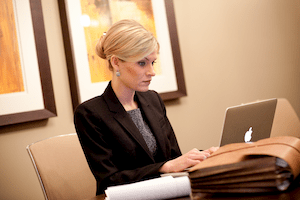 Practice Areas:
Divorce
Child Custody
Child Support
Alimony
Other Family Law issues
Sterling Lawyers understands that divorce is not an easy thing to go through. The process of asset division, property division, or child custody and placement can be very difficult. In many cases, the decisions of the court on these cases can leave both parties feeling like they did not get what they deserved.
Our attorneys at locations around Wisconsin and in Crawford County are available to make sure that our clients receive what is fair, which will help them move forward in their life. 
Divorce can cause anxiety and stress, and we're here to help support and guide you through these emotions during your case. We focus exclusively on family law, which puts us in a unique position to learn as much about those cases as is possible.
Because of our attention to detail and care in each case we handle, our success rate is impressive, and the feedback we receive from past clients in how we helped them move forward reminds us why we do the work we do.Divorce can be an expensive legal process. Attorney bills add up over time, especially if they work by the hour, and can be even more overwhelming than the divorce itself. This is why Sterling Lawyers works off of a one-time, flat-rate fee.
With this payment method, you can rest assured that no matter what happens in your case, how long it takes, or how often you contact your attorney, the price you pay will always remain the same.
We truly care for all our clients and are not interested in adding more stress to their situation. Our priority is your success and not your pocket.
We are committed to advocating for our clients in every way possible. Rest assured that you will not regret choosing and entrusting us with your case. Our clients are involved in the entire process.
Our team of Collaborative Law practitioners, mediators, and paralegals are here to help you get the best outcome possible.
Let us help you move forward with your life. Visit or call us now for a consultation.