Chippewa County Family Law & Divorce Attorneys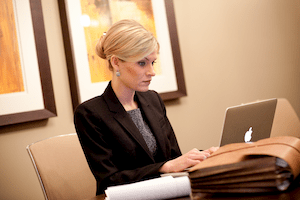 Practice Areas:
Divorce
Child Custody
Child Support
Alimony
Other Family Law issues
At Sterling Lawyers, so many of the people that we come into contact with are feeling devastated and lost. Not just because of their divorce, but because of the circumstances leading up to the divorce being filed. This is normal and understandable.
That is why our locations near Chippewa County are staffed with experienced divorce lawyers that will assist you through this tough transition.
Sterling Lawyers is one of the top family law offices in Wisconsin. Our team of attorneys is made up of Collaborative Law practitioners, divorce lawyers, trained mediators and knowledgeable paralegals that you can trust with your family's well being and financial security.
We have years of experience handling family law and divorce cases. Every case that we work on is different, and needs to be treated with an incredible amount of compassion and respect. It is very important to choose not just a great lawyer, but a lawyer you can rely on.
Attorneys at Sterling Lawyers fit that bill.
We will not just work with you, we will give your case the necessary care that it requires. Our attorneys will find solutions for you and your family.
As we work on your case, we assure you that we'll keep your best interest in mind, as our top priority is creating a good relationship with our clients. We want you to know that we are your support, not just your legal advisor. Our dedicated and approachable team is always ready to serve you.
Being kept in the lurch with legal proceedings can cause an enormous amount of anxiety. Our clients can expect complete transparency from their attorney, and to be included in all aspects of the decision making process.
We are dedicated to you and your situation through whatever approach you choose. Our attorneys will guide you through the process step by step. Soon enough, you will be taking steps toward a new and happy life after divorce.