Chippewa Falls Family Law & Divorce Attorneys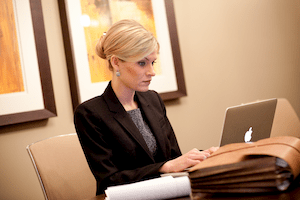 Practice Areas:
Divorce
Child Custody
Child Support
Alimony
Other Family Law issues
Sterling Lawyers is dedicated to improving the way family law cases are handled in Wisconsin. A compassionate, collaborative approach empowers clients to stay in control of their case.
Unfortunately, most law firms don't fully understand the emotional and legal complexities of a divorce. The result? A lot of bitterness and a nagging feeling that you could have done better.
Because family law is all we practice, you can rest easy knowing your attorney knows exactly what needs to happen. Every day, our team of Chippewa Falls divorce lawyers, mediators, and Collaborative Law practitioners share information and strategy to make sure nothing falls through the cracks.
Along the way, we educate and guide clients to reduce the uncertainty and stress that comes with divorce.
Issues like child custody and placement, child support, property division, and alimony are too important to leave to just anyone. Work with a seasoned divorce attorney who will go above and beyond to get what you deserve.
When you work with one of our attorneys, you get almost six decades of varied legal experience behind you.Client satisfaction is our top priority. We understand that divorce is a challenging time, but it's not the end. Every single member of our team is passionate about standing up for others and backing our clients no matter what happens.
Over the years, we've built up a network of family law experts to draw on including therapists, appraisers, social workers, and court officials. We also know the specific procedures and judges operating in Chippewa County.
To make sure you're never in the dark, we provide all clients with daily updates. You are encouraged to ask questions and raise concerns at any time. We do not bill by the hour, so you won't need to wonder if asking a question will lead to an unexpected cost.
Sterling Lawyers' unique fixed-fee pricing includes all work, travel, research, and communication on your case.
If you're searching for a divorce lawyer in Chippewa Falls, don't settle for less. Get an experienced attorney who fully understands what you're going through so you can move forward.
Family law is complicated. With Sterling Lawyers, we make it easy. Call us today to get started with a consultation in the office nearest to you.