Calumet County Family Law & Divorce Attorneys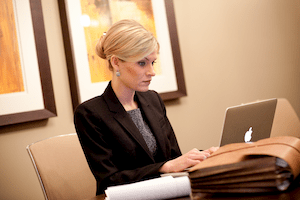 Practice Areas:
Divorce
Child Custody
Child Support
Alimony
Other Family Law issues
In terms of your relationship, the divorce process can feel painful or difficult to confront.
The Sterling Lawyers attorneys in our Wisconsin locations are well versed in all aspects of family law and are here to help you through.
Although Wisconsin has a state-mandated process, Calumet County may have specific details that differ from neighboring regions. Divorce is also a multi-step process that will take a toll on your finances.
The litigation, paperwork, and court orders are a lot for one or two people to piece together. In order to ensure a swift and fair divorce, it's important that all documents are filed correctly and in the correct time frame.
When there are assets involved, such as bank accounts, real estate, or motor vehicles, the process of asset division requires consistent communication between spouses. Wisconsin is a community property state, which means that assets need to be divided equally between spouses.
When children are involved— who gets custody? How will the child grow up? How will this experience affect them?
When making judgments on these issues, Wisconsin courts decided based on the best interest of the child, so that the child's relationship with either parent is not impacted dramatically by the separation.
When your new reality feels overwhelming, so will the legal and financial extremities that follow. However, there's a silver lining to the Wisconsin divorce process.
You don't have to do it alone.Our team of divorce lawyers, mediators, and Collaborative Law Practitioners share the singular goal of helping individuals.
Here at Sterling Lawyers, family comes first. After all, ouronly focus is family law. Our attorneys strive to make sure that your needs will be heard, your case will be executed fairly, and your end-result will be the best it could be.
In addition to our core team, we include other professionals such as social workers, appraisers, and court officials, to provide you a holistic service. This collaborative team offers services in child support and custody, divorce mediation, property division, and guidance for Wisconsin's divorce litigation.
Our specialized workshops also address different types of divorce, such as alimony divorce, and assistance on the three main approaches to divorce.
There are three ways to tackle this challenging process. The first step is deciding on the best method for you.
DIY Divorce – Do It Yourself (with pros to help)
Unlimited access to our workshops, Q&A, and guidance for your confident approach
Have peace of mind that your divorce will be correctly filed and served through our intuitive advising process
Divorce Mediation – Ensure a harmonious process and relationship
Neutral mediator to peacefully guide your settlements from start to finish
Our team will sort through the confusing paperwork, so you don't have to
Only costs a fraction of contested divorce costs
Divorce Litigation – You'll have Sterling in your corner
Sterling's top negotiation and litigation team will advocate for you
When there's distrust, abuse, or challenges in your case, this is for you
Whichever your preferred method is, know that success at Sterling Lawyers is based on our happy clients. Our attorneys are committed to including their clients in the process, breaking down its complexities, and making sure clients are inherently aware of what happens next in their case.
Sterling Lawyers strives to break the stigma that accompanies the word 'lawyer', and our clients know that we'll take care of them from beginning to end.