Shawano Family Law & Divorce Attorneys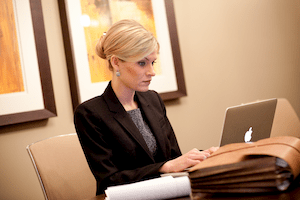 Practice Areas:
Divorce
Child Custody
Child Support
Alimony
Other Family Law issues
Family comes first–a common phrase that is used all throughout the world. However, sometimes we forget this mantra, especially when we are going through traumatic relationship conflicts like divorce, child custody and support battles, alimony payments, and property division.
A lot of emotions are typically involved with all of these events, so it is easy to lose track of the little things. People usually hire lawyers to help make these cases easier for families; however, many law firms don't prioritize these cases and just push them aside until they have no other cases that are more worthy of their time.
With several locations across Wisconsin, Sterling Law Offices promise to always prioritize your case. We are strictly family lawyers. That means that we give all of our attention to family cases. While many of our competitors pride themselves on offering a variety of services from family law to criminal law, we pride ourselves on our dedication to family law. Our strong dedication to this law helps us to acquire a deeper knowledge and understanding so that we can have a winning advantage.
Directions to our Offices
Our locations serving family law clients in Shawano, WI: Click here to see us on Google Maps in the Fox Valley area.
Appleton Office
Head south on S Main Street/WI-22 then turn left to merge onto WI-29 E.
In about eight and a half miles, take exit 234 and turn right onto WI-47 S.
Continue on WI-47 S for about 21 miles then turn right onto County Road A/County Highway A.
Turn right on W Broadway Drive.
In a mile and a half turn left onto N McCarthy Road.
In another four and a half miles turn left onto W College Ave then take a right onto S Nicole Drive.
Our building will be on the right-hand side.
There is free parking available conveniently around the building and the main entrance is on the south side. The trip is about 46 miles with an estimated drive time of 55 minutes.
Green Bay Office
This might be the most convenient location for you.
Head south on S Main Street/WI-22 then turn left to merge onto WI-29 E. Follow WI-29 E until you see signs for WI-32 S.
Keep right at the fork and merge onto WI-32 S, then in another four miles take the I-41 S exit and merge onto I-41 S.
Take exit 164B to merge onto WI-172 E.
In another three miles, take the Riverside Drive exit and keep left, following signs for Webster Ave.
Turn left on Webster Ave then take another left on W Allouez Ave.
Turn left on Riverside Drive and the building will be on the right-hand side. There is free parking both in front and behind the building. The trip is about 42 miles with an estimated drive time of just under 45 minutes.
Oshkosh Office
Head south on S Main Street/WI-22 then turn left to merge onto WI-29 E.
Take exit 234 and merge onto WI-47 S and stay on it for about 30 miles.
After that, stay right to merge onto I-41/US-41 S and go for another 17 miles.
Take exit 124 and turn left onto WI-76 S.
Eventually you'll come to a traffic circle, continue straight onto Jackson Street.
Turn left onto High Ave then another left onto Division Street.
Turn left again onto Algoma Blvd.
Once on Algoma Blvd, you'll see a sign for the 240 Beach Building, turn here to find parking.
Once you've parked, go into the clear door accessible from the parking lot. The blue door at the front of the building is not open. The trip is about 65 miles with an estimated drive time of an hour and 15 minutes.