Oregon Family Law & Divorce Attorneys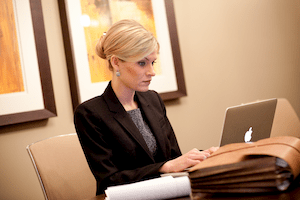 Practice Areas:
Divorce
Child Custody
Child Support
Alimony
Other Family Law issues
Sterling Lawyers is determined to change the way people in Wisconsin think about family law.
Divorce is often unexpected, and many people find themselves feeling lost and unsure where to start.
Then, once they find a lawyer it only gets more confusing – they're rushed through the process without ever really knowing what's going on.
All the while, they're being told that everything done in the case is in their best interest. After the case is over, they're handed a legal bill and a settlement, hardly knowing how they got there. It's like being pushed into a tornado.
Unfortunately, we've heard this story so many times, which is why we're determined to do better.
Open and honest communication, simple billing, and exceptional service are at the heart of what we do. Family law is all we practice, and our Oregon divorce lawyers are constantly improving.
When you come to us, concerned about your future, we find the path forward that fits you. Many people are pushed into the traditional divorce process even when it isn't a good fit.
Instead, we take the extra time to fully understand your circumstances and long-term goals and weigh it against our knowledge of Dane County family law courts.
Depending on what we find, we may guide them towards mediation, collaborative divorce, and other DIY options based on your needs.
Every family in Oregon isn't the same, so we find it ridiculous when law firms take a "one-size-fits-all" approach.
Regardless of what method you choose, you'll always be in the driver's seat. Frequent updates and strategy meetings with your attorney make sure you're never left in the dark.
Along the way, we collect feedback and listen to your concerns, so your voice is heard. Your attorney will give you honest advice, walking you through any next steps.
Years ago, we got rid of hourly billing and retainers – we're still waiting to hear any complaints. Quite simply, when your focus in a meeting is on how much it will cost you, you can't engage with your attorney.
It's bad for clients and attorneys alike because it gets in the way of building trust.
Sterling Lawyers does exceptional legal work at a fixed-fee price. That includes all the work on your case from beginning to end.
Of course, since this includes all communication, meetings can go as long as they need to and you can ask as many questions as you want along the way. We want to provide you an exceptional experience built on results, not profit.
Working with a compassionate, seasoned family attorney can make all the difference.
Don't trust your family's future to chance, contact us today to set up a consultation, and understand the best way forward for you.