River Falls Family Law & Divorce Attorneys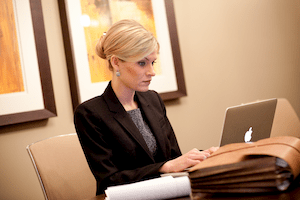 Practice Areas:
Divorce
Child Custody
Child Support
Alimony
Other Family Law issues
Family law cases are important. Maybe one of the most important areas of law. Why? Because family law has one of the biggest impacts on the community. Issues like divorce, child custody, and child support aren't just short term issues to solve.
How they're handled can shape the life of your family and those around you for years to come.
When you find yourself heading towards a divorce, it can be emotionally overwhelming. It's vital to work with a compassionate attorney who has the skills to set you on the right path.
Sterling Lawyers is a Wisconsin law firm where family law is all we practice. We understand better than anyone the unique emotional and legal challenges our clients face. We make the process as painless as possible by providing expert legal advice in a caring and open environment.
Families come in all shapes and sizes. We are equipped to handle them all. Work with a combination of talented River Falls divorce lawyers, mediators, or Collaborative Law practitioners.
A staff of compassionate office workers and paralegals is on standby to answer any all questions you have in the Pierce County area.
Years of family law experience help us navigate the complexities of Wisconsin family law, from the state level down to the specific procedures in Pierce County. It's also given us access to a trusted network of experts including social workers, appraisers, therapists, and court officials.
Divorce is only the first step in the rest of your life. Sterling Lawyers empowers clients to make informed decisions on the areas that affect you most. Extensive knowledge in family law gives us the flexibility to help you achieve your long-term goals through a collaborative process.
Case strategy is defined by an open, back-and-forth communication. As the case progresses, we explain every step and keep you updated so you know exactly what's coming.
To build trust with every client, we use a transparent billing system. Unlike standard hourly billing, our comprehensive fixed-fee pricing allows you to focus on your case without worrying about an unexpected bill.
This price, which you know from day one, includes all the work your attorney puts into the case, all filing fees, and all communication.
If you're contemplating or heading for a divorce, don't rush it. Safeguard your family's future and reduce stress together with Sterling Lawyers.
We have several locations near River Falls, so get in contact today to schedule a consultation.