Marinette Family Law & Divorce Attorneys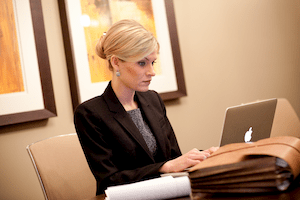 Practice Areas:
Divorce
Child Custody
Child Support
Alimony
Other Family Law issues
Life doesn't pause during a divorce. In the time it takes to reach terms on a settlement, you still need to pay the bills, go to work, take kids to school, cook dinner, and everything else. Without adequate support, juggling both at once can seem impossible.
A caring Marinette divorce lawyer from Sterling Lawyers can help. With years of experience in Wisconsin family law, we do what it takes to help you smoothly transition to your next step in life.
Close to six decades of legal experience combine to form our exceptional team of divorce attorneys, Collaborative Law practitioners, and mediators. With a sole focus on family law, we have the skills to tailor every case to your family's unique circumstances and needs.
Until a divorce is final, temporary arrangements need to be made to make sure your life doesn't grind to a halt. As soon as we've consulted on the particulars of your situation, we'll start filing temporary orders to make sure you're protected.
These orders typically address day-to-day worries like temporary child support or alimony. However, they can also help in more extreme circumstances. Temporary orders like restraining orders, or orders for a spouse to preserve financial assets can be vital to keeping you and your family safe.
We strive to keep clients calm and up-to-date throughout the process. Our friendly staff of lawyers and paralegals will happily answer any questions you might have.
When the time comes, we'll patiently walk you through the Marinette County court paperwork and procedures so you're never left in the dark. Divorce can be scary, but knowing what's coming can lift some weight off your shoulders.
Unlike many firms that charge clients by the hour, we offer a convenient fixed-fee price. This includes all the work on your case, so you never have to worry about a case being drawn out unnecessarily.
It also frees up clients to engage with the case on their terms, asking questions, raising concerns, and staying fully involved. A single price also allows us to call on various experts like social workers, therapists, court officials, and appraisers without needing to negotiate first.
A divorce settlement doesn't mean much if your life screeches to a halt before it's done. Work with one of our compassionate lawyers, and start feeling confident about the next big stage of your life.
Learn more about how Sterling Lawyers is changing how people in Marinette view family law. Get in touch today to set up a consultation at the location most convenient for you.