Fitchburg Family Law & Divorce Attorneys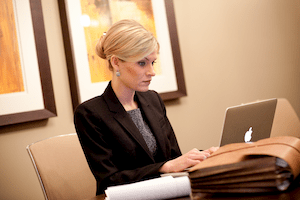 Practice Areas:
Divorce
Child Custody
Child Support
Alimony
Other Family Law issues
A divorce can occur unexpectedly and leave you blindsided. This can create feelings of uncertainty and anxiety about your future. Not only is your future now uncertain but the future of your kids can be as well. Who will retain custody of them and where will they reside are just some of the issues that must be resolved when a divorce is initiated.
Cases that involve the custody of a child are often highly stressful and can create a lot of tension. Most parents are also ill-prepared to undergo such proceedings in the court room. In addition to all of this, most law offices will put their family law cases at the bottom of their priorities.
Given all of this, why should you put your faith and spend your hard earned money on an attorney that is not dedicated to practicing family law? Where do you turn to when looking for Fitchburg divorce lawyers?
Sterling Law Offices has many locations serving Dane County and other areas in Wisconsin for the convenience of our clients. In addition, our team at Sterling Law Offices is composed of attorneys who have a passion for helping clients undergo family law cases in Fitchburg and surrounding areas. We are also an experienced team who have several decades of experience in the practice of family law in Wisconsin.
At our law practice, we believe in being open and transparent in our dealings. We also think that the best interests of our clients should be the number one priority. This is why we have developed and use a simple flat rate pricing for our legal fees.
With flat rate pricing for our services, you know ahead of time how much your legal bill will be. You will rest easy knowing that whether your case settles quickly or takes an extended period of time, that our rates will not go up. The flat rate pricing model also puts our client's mind at ease during what it is often at times a highly stressful period in one's life.
Included in our flat fee for family law cases are all the costs associated with researching your case, correspondence, travel and time spent consulting with you. Our team at Sterling Law Offices will also be available to answer any questions or concerns you may have throughout the case. We understand that your case may be complex and that you will probably have lots of questions regarding your case. This is why we are always ready to answer your questions and will communicate any and all updates directly to you.
Our law practice team is made up of experienced and passionate child custody, divorce and family lawyers as well professional mediators. We have also have developed a strong professional network that includes key personnel in family, divorce and child custody cases such as social workers, court staff, and appraisers. This network is used to help us deliver positive results that are in your best interest. Our practice also takes your feedback and suggestions seriously both during and after the court cases. We listen to you and address your concerns as we work alongside you.
Directions to our Offices
Our locations serving family law clients in Fitchburg, WI:
Click here to see us on Google Maps in the Madison/Middleton area.
Madison Office –
Head north on S Fish Hatchery Road.
Merge onto US-12 E/US-14 E and continue for about six and a half miles.
Stay left to take exit 267B and merge onto I-39 N/I-90 W.
Take exit 135C-B-A and keep right to take exit 135C for High Crossing Blvd.
From High Crossing Blvd, take a right on Crossroads Drive.
The office is on the right-hand side in the same building as Park Bank.
There's a large, free parking lot on the south side of the building. The trip is about 16 miles with an estimated drive time of just over 20 minutes.
Middleton Office – This might be the most convenient location for you.
Head north on S Fish Hatchery Road then merge onto US-12 W/US-15 W and go for 2 miles.
At the fork, keep left to continue on US-12 W/US-14 W.
In another six miles take exit 252.
Turn left on Greenway Blvd then take another left on John Q Hammons Drive.
The building will be on the right-hand side.
Free parking is available on the north side of the building, and in a large parking lot to the east. The trip is about 12 miles with an estimated drive time of just under 20 minutes.