Buffalo County Family Law & Divorce Attorneys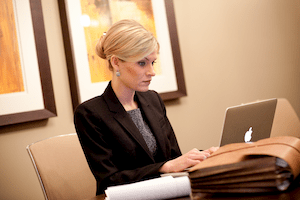 Practice Areas:
Divorce
Child Custody
Child Support
Alimony
Other Family Law issues
Dealing with divorce and child custody cases can be a debilitating experience. Conflicts may arise even when there are already agreements between the spouses. Divorce can bring up unexpected events because it requires tough conversations to take place.
Family problems are a serious matter.
When looking for a lawyer, it is important to choose the one who focuses on family law. These attorneys have worked on many similar cases and they know exactly what needs to happen to ensure a sustainable outcome to the case. 
With many law firms available around your location, there are only a few who you can really trust and who care for your well-being. If you're looking for an experienced and trustworthy attorney in Buffalo County, consider Sterling Lawyers. 
At Sterling Lawyers, our team is made up of more than just attorneys. We work with Collaborative law practitioners, mediators, litigators, paralegals, and many other professionals as needed.
The entire team will help you achieve the positive result you are seeking with your case, and support you through this extremely emotional experience. The empathetic individuals at all offices for Sterling Lawyers understand how difficult this situation can be.We understand that the financial aspect of legal matters can add to our concerns. Most law firms and attorneys will charge their clients an hourly rate. To set us apart in yet another way, Sterling Lawyers works on a one-time, fixed-rate fee for the entire process of a case with no hidden charges.
Because of this, you can have all your available time to communicate with your attorney, and you will already know from the beginning how much you will be spending.
Our devoted attorneys are committed to serving their clients. They keep their clients involved in every aspect of their case because we believe that transparency is what brings success. Any of our attorneys will tell you that their client's concerns are their priority in any case.
You are our priority. Helping you is our duty and helping you move forward is our goal. Call now to hear more about our services.