Illinois Areas Family Law & Divorce Attorneys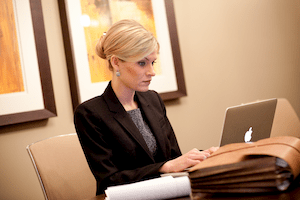 Practice Areas:
Divorce
Child Custody
Child Support
Alimony
Other Family Law issues
When hard times strike home and you find yourself searching for a legal team, you want the best support system for your family. At Sterling Law Offices, we are committed to being just that. With Family Law being our one area of practice, our only focus is rebuilding the lives of our new friends.
With several locations across Wisconsin, Sterling Law Offices operates with our clients and their needs in mind. We know that during these uncertain times, finances should be the last thing you have to think about. That's why we've designed a unique, flat-rate pricing system that allows families to confidently move forward with legal proceedings, without the burden of being hit with destructive bills down the road.
Cases involving families come with high emotion and complicated scenarios. With our pricing system, you will not be charged by the hour. No matter how long your case may take to resolve, you can rest comfortably knowing that your flat payment covers all communication, research, travel, and time that our attorneys spend working with you.
Communication between the attorney and client is a key factor to see desirable results in a case. When the client has questions but hesitates to ask in fear of being charged extra, cases aren't being worked from every angle. Communication at Sterling Law Offices flows comfortably and abundantly, allowing the client peace of mind in knowing the current status of their case at all times.
Because family law is our practice, we have been fortunate enough to establish deep connections with other players who are likely to be involved in your case. This includes court guardians, social workers, accountants, financial analysts, appraisers, mediators, and other court officials. Knowing who you're working with on a case with is important to establish trust and a good reputation so that each player involved can work better together for you.
Did you know that a common gripe among general attorneys is family law cases?
But it isn't hard to see why. Family law cases are emotionally trying for all parties involved and take a special kind of person to handle the case appropriately. Clients involved in a family law case are typically vulnerable and require customized care, attention and patience to best meet their needs.
Working side by side with an attorney whose passion is family law and helping families re-establish normalcy makes all the difference in a case.
Having one focus in our law firm allows each attorney to stay up to date on any shift in the current family law world. Any change in the law, no matter how minor, will be noted by our attorneys.
When you trust Sterling Law Offices to represent you, you won't be getting just one lawyer. You will have an entire attorney teams' knowledge behind you. While all of the lawyers won't be active in your case, you can bet that our daily team meetings allow each attorney to learn more every day from their colleagues, leading to a smoother process and sufficient results.
We are dedicated to helping families in Wisconsin rebuild their new lives. Our compassionate attorneys are ready to work with you and answer any questions you may have. Contact one of our offices and set up a consultation today.
For Immediate help with your family law case or answering any questions please call (312) 757-8082 now!