Kane County Family Law & Divorce Attorneys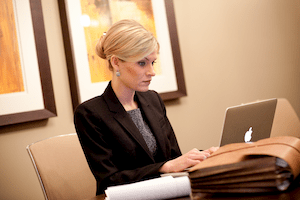 Practice Areas:
Divorce
Child Custody
Child Support
Alimony
Other Family Law issues
No matter how much people try, divorce is always something that's hard to prepare for. If that time comes, it's important to have the best in your corner.
At Sterling Hughes, our attorneys have been uniquely trained to deal with the complexities of Family Law. Not only that, we understand Family Law on a personal level. Divorce cases aren't just legally challenging, but can be emotional rollercoasters as well.
Our team of Chicago divorce lawyers are ready to help with both aspects, and have combined decades of experience to back it up.
Over the years, our attorneys have successfully helped people in many locations including Kane County, IL and the rest of the state.
Sterling Hughes knows that in the world of Family Law nothing is certain. The laws which were applicable today might not be tomorrow. To stay out ahead, our attorneys meet daily to share the latest information about new laws, judges, and any other information we've picked up. Know that when you hire one attorney at Sterling Hughes, you get the whole team.
Specializing in Family Law also gives us access to a network of other professionals in the field. These include guardian ad litems, court officials, social workers, and appraisers among others that are just as dedicated to seeing people through rough times as we are.
However, if an attorney doesn't understand the needs of their clients, all that experience doesn't amount to much. That's why we've always been committed to providing constant communication with our clients. You'll never be left in the dark during your case and if you ever have any questions or concerns we encourage them.
For most offices, back-and-forth communication would spell out a huge bill. This is yet another area where Sterling Hughes is changing Family Law for the better.
Instead of charging hourly, we charge a one-time, flat-rate fee. Suddenly you're not crunching the numbers and counting the seconds every time you speak with your attorney. It frees up both sides to focus on what's most important: the future of you and your family.
When divorce is looming on the horizon, it's best not to wait. Come into any one of the offices near you for a consultation. Step into the next chapter of your life: call or e-mail us today.