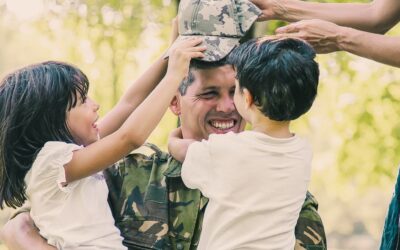 Amid the complexities of a military divorce, individuals like Robert, a former data analyst from Waukegan, IL, often grapple with emotional and regulatory challenges. After a decade in the service, the strain on his marriage had mounted due to long hours and frequent conflicts. Though his duty to his country remained a source of honor, the discord at home, coupled with the responsibility of caring for two young children, necessitated a drastic change. The decision to dissolve his marriage brought with it the daunting task of unraveling financial entanglements, such as dividing pensions, benefits, and property.
Recognizing the intricacies of his situation, Robert sought the assistance of Attorney Katie VanDeusen from Sterling Lawyers, a firm conveniently situated in neighboring Evanston, IL. Attorney VanDeusen, known for her heartfelt approach and her comprehensive understanding of military divorce law, became a beacon of hope for Robert in what appeared to be an intricate legal maze.
The procedure of a military divorce unfolds through several stages. It calls for establishing jurisdiction that can be influenced by residential and service-related factors. It necessitates meticulous documentation, ranging from filing initial petitions to collecting evidence for the division of assets and child custody considerations. Attorney VanDeusen's role was instrumental in guiding Robert through each phase. Her acumen ensured that all paperwork reflected the accurate division of assets and accounted for the unique benefits accumulated through military service. She also emphasized the creation of a stable environment for the children post-divorce, thus maintaining Robert's primary concern throughout the proceedings.
Attorney VanDeusen's approach is marked by attention to detail and a deep understanding of her client's priorities. Her commitment to providing a tailored strategy for each case underscores the importance of professional guidance in such situations. For Robert and many others like him, seeking experienced counsel can prove invaluable in navigating the intricate path of military divorce, ensuring both their rights and their future are safeguarded.