Reviews for Attorney Lea C. Diaz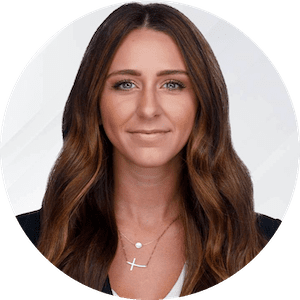 Practice Areas:
Divorce, Child Custody, Child Support
Primary Location:
Arlington Heights, IL
Experience:
Licensed Since 2018
It was a long process, not on Lea's performance. The court's now a day take more then what they should taking to resolve cases. As for Lea and the service that was provided I give it a 10.
Attorney Hired:
Lea C. Diaz
August 15, 2023
Attorney Hired:
Lea C. Diaz
August 14, 2023
The outcome was not in my favor.
Attorney Hired:
Lea C. Diaz
August 14, 2023
First, I'd like to say that Lea was amazing throughout the entire process and mine, while maybe not the worst that your firm has seen, was definitely not a "walk in the park".
I'm copying in Lea as she deserves to see this, but warning… I write novels for emails. She knows. 😊
I knew my divorce was looming and I had been researching firms for about a year. I had settled on Sterling, however, I settled on Sterling based on the reviews that I saw from Katie. I had some encounters with attorneys in the past and my family always made recommendations. In my experience, those recommendations were garbage and for something like this I knew I needed a top end firm.
Much to my surprise, I was served papers from my now ex-wife. I was planning on serving her. I already had done my homework, so I immediately reached out to your firm and to Katie.
I'll admit that your firm is much more expensive than others, but I also had a lot at stake, so I signed the agreement.
At first, I was a bit disappointed that I wasn't able to have Katie actually work my case. I was immediately directed to Lea (and a few others eventually). I'd be lying if I said I wasn't concerned about this as the whole reason I signed was due to Katie's track record and accolades.
However, it didn't take long for Lea to prove to me what an excellent lawyer she is.
Not only does she know how to handle herself and opposing counsel in a courtroom setting, she knew how to calm me down and work with me so that I could better understand things. Yes, I am one of those clients that digs deep into things, prepares my own documents to present to your firm, and even provides what I feel the best strategy can be. I was probably not too easy to work with. I will admit that.
One of the times that we were in court, the difference between Lea and my ex-wife's attorney was actually laughable. I really had to hold back laughing at my ex-wife's attorney. Because Depp v. Heard was big at the time I could only compare it to that. Lea was Depp's attorney and my ex-wife's attorney seemed to be like Heard's. There was one time I even answered something that my ex-wife's attorney did not expect and it left her stuttering and speechless. Not Lea. Lea was on the ball the entire time!
Because my case was getting complicated, other's were brought in. Forgive me for not doing the research to provide them kudos as I don't remember their names off the top of my head, but there was an entire "team" working on my case at one point. If Lea didn't have specific answers on a specific problem, she would bring someone into the case. That alone was worth it. Nobody knows everything, but when you can admit that and bring in another person who knows what you don't know… that's priceless.
Tomorrow will be exactly one (1) year post-divorce for me as well as my daughter's 10th birthday.
Things are technically not over. Recently, my ex-wife has disregarded a lot of our agreement and rather than immediately take her to court for contempt, I thought it best to have an attorney draft a letter so that my ex-wife knew I was being serious about following the court ordered documents.
I knew your firm was a bit expensive and the divorce took a lot of my funds, so I reached out to a "cheap" local attorney for the simple fact of just writing a letter.
That letter took weeks. Yes, weeks.
During that time, I did in fact reach out to Lea as I was so used to the service that I had been provided by Lea. The price was definitely a lot higher, but I know that I would have probably had that letter in a few days. During this correspondence, the other attorney finally pulled through (at a small cost of $150.00).
I 100% guarantee that if/when I do have to pursue my ex-wife in court for contempt charges, there is only one person I am going to be contacting. That would be Lea and your firm.
Lea is everything I've dreamed that an attorney representing me would be. Smart, to the point, on the ball, well prepared, and incredibly knowledgeable. I cannot express enough how good she was compared to any other attorney I may have come across in the past (nothing criminal by the way).
So, now… to really provide you with the answers you are looking for:
On a scale of 1-10, how likely are you to recommend ATTY Lea Diaz to friends and family?
I'm going with 9.
If interested, please provide feedback on why you would give that score.
The only reason I don't say 10 is because, while worth it, your firm is expensive. However, I have already referred Lea to one friend regarding a prenup agreement (he didn't pursue it) and another friend who hates the thought of divorce, but has been miserable for years and keeps calling me to tell me about it. His father has money and if he goes with anyone else even I would be mad at him. So, we'll see what happens there.
In closing, (I bet you're happy to hear those words) I want to add that I have NEVER worked with an attorney that has been as quick to respond to any questions or concerns than Lea. I would get replies to my emails either the same day or early the next. In my experience with attornys, this is not the case. It can take days… or weeks as in my previous encounter with just trying to get a letter written. That alone was one of the best takeaways. If something happened to me I would write Lea and would be anxious about the whole situation. But, she would quickly respond and help take away some of that anxiety. So, please know that while I may recommend Sterling as a whole… I am really recommending Lea to friends and family as I have never worked with an attorney of her caliber before and while she is amazing… I hope I never have to work with her again (I hope you understand the joke here). 😊
Attorney Hired:
Lea C. Diaz
August 14, 2023
Overall, I was very pleased. She did a very good job.
She seemed very knowledgeable and assertive.
She has a good amount of fight in her.
Attorney Hired:
Lea C. Diaz
August 3, 2023
Massively screwed over.
I am disabled. My ex makes 4 times as much as I do. And I still have to pay half.
I wish she would have fought harder.
She is great. I don't have a problem with her. I wish she would have fought harder than what I got 50/50 payment.
Attorney Hired:
Lea C. Diaz
August 3, 2023
Attorney Hired:
Lea C. Diaz
August 3, 2023
This was along dragged out process, due to the uncompromising now ex wife thank God and Lea for getting it done. Not to mention the court processes that didn't help. But though it all it's over thanks Lea and her staff. I'm now at peace and tranquility. It's time to move on.
Thanks Lea all your diligence and expertise in getting this divorce done and over with.
Blessings always.
Attorney Hired:
Lea C. Diaz
July 28, 2023
Attorney Hired:
Lea C. Diaz
July 24, 2023
Attorney Hired:
Lea C. Diaz
July 23, 2023
Are you ready to move forward? Call (312) 757-8082 to schedule a strategy session with one of our attorneys.