Top Secrets to Home Buying While Divorcing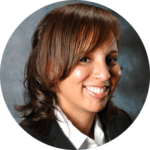 Latrice Knighton is an award-winning divorce attorney, life coach, and speaker. She solves problems using her experience and legal knowledge to offer practical advice.
Every one of us needs a place to call home.
If you are planning on moving out of your marital home due to your divorce, you may feel more pressure to find a place to live right away.
You may be worrying where you might stay because you have children, pets, or a lot of personal property to store.
You know you need to purchase a new home for yourself, but you are uncertain if anyone will give you a loan while going through the divorce process.
You need to understand what mortgage companies look at and consider when agreeing to give you a mortgage – or you can experience undue delay or hardship in finding a place to call home.
In this episode, you'll get tips and advice from Anne Brannon, AVP Senior Mortgage Loan Officer of Johnson Bank to qualify for a mortgage during divorce.
What's more, these same tips and advice are crucial to know post divorce too. Write them down now and save your future self untold amounts of time, money and heartache.
When it comes to moving out of the marital residence — what are you looking for when it comes to a new place?  What has helped you determine what you need?
Leave a comment below and let me know. Remember to share as much detail as you'd like in your reply.
You get to choose the path your life takes.  My hope is that today's show and every show will help you make choices that are aligned with your personal values and goals.
As always, thanks for reading, watching and adding your voice. You matter.  Your voice matters.
With love,
Latrice