What Documents Should You Collect in a Divorce?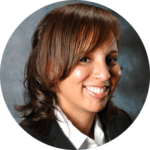 Latrice Knighton is an award-winning divorce attorney, life coach, and speaker. She solves problems using her experience and legal knowledge to offer practical advice.
In the midst of a divorce, emotions are high and there needs to be order. Get ahead while you can and set yourself up for success by getting the things you need ready.
It is important to collect important documents now because when you're in the early stages of thinking about divorce. Before deciding to go through with the divorce, find the documents you need. This is especially important because when you're not stressed out you typically remember more companies and documents you haven't thought about in a while.
If you're feeling worried about the things you may or may not need and seek some clarity about what to expect, this post is for you.
Why collect now?
The attorney can't protect your rights if you don't give as much information as possible. More information means the better you can be protected. The steps for divorce can be complicated at times to understand so it's important be prepared and possibly plan ahead instead of rushing to find and understand things.
Why collect documents at all?
Documents contain significant information that will help your attorney prepare for a fair settlement or trial.
What documents need to be collected (if possible)?
Prenuptial agreements

A contract that is entered into prior to marriage that outlines how assets, debt, and income will be divided if you two divorce.

Postnuptial agreements

Basically the same thing as a prenuptial, however, the agreement is entered after the marriage

Completed financial disclosure statements of Husband or Wife showing all income, expenses, assets, and liabilities.
Completed personal income tax returns, both Federal and State, with all attached schedules and partnership returns for the last five years. Federal income tax returns for any corporation or partnership in which the spouse has a 10% or greater interest for the last 5 years.
All financial statements and loan application prepared or filed by Husband and Wife in the last 3 years.
Copies of all check registers, canceled checks, deposit slips, periodic statements, passbooks, and certificate of deposits for all money management accounts standing in the name of the Husband and/or Wife for the current and prior calendar years.
Copies of all credit card statements for the current and last calendar years for all accounts on which Husband and/or Wife is a signatory.
Copies of all titles and certificates of registration on all motor vehicles owned by Husband and/or Wife.
Copies of all shareholder, partnership, or joint venture agreement in which the Husband and/or Wife is a party or has any interest.
Appraisals or market valuations for all property owned by Husband and/or Wife
Trust agreements showing Husband and/or Wife as trustee or beneficiary.
Wills signed by you or your spouse.
Any written agreements or notes between you and your spouse.
Any evidence you have such as photographs or letters.
Inventory of any safe deposit boxes.

You need to know the number, location, and what is in it

Copies of all life insurance policies insuring the life of, or owned by, Husband and/or Wife including face sheets.
Documents of all indebtedness of parties, showing when each debt was incurred, original amount of indebtedness, current indebtedness, and monthly payment requirements on each indebtedness.
Evidence of  income from all sources, including payroll stubs, raw statements, and expense account statements for the current and last calendar years.
Retirement and deferred compensation plan summaries and most recent annual report or account statements for Husband and/or Wife's plans.

Any other documents that you feel is important.