Planning for Your Assets after Divorce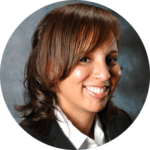 Latrice Knighton is an award-winning divorce attorney, life coach, and speaker. She solves problems using her experience and legal knowledge to offer practical advice.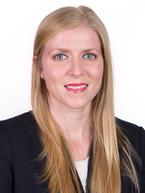 Jacqueline Messler works for Davis & Kuelthau and can help you now as your case is being closed to solved, or solved, with the planning of your assets for the future.
There are lots of issues that pop-up during divorce like custody placement, and division of assets. In the end, we get all of those things accomplished but then there's a question: what is next?
Today, the hope is that you we get you guys ahead of everything by starting to think about financial planning after divorce is said and done.
After assets are divided, how can you help people after divorce?
When first talking to a client, we typically send out a post-divorce questionnaire. It can be a little overwhelming as it requires family and financial information, who you want to serve if you become incapacitated, and a whole bunch of other personal questions.
The information is helpful because it allows me to get information that I need to get started on a state plan, if desired, or anything that might be helpful with the state attorney and divorce attorney to work together to save time for everyone.
What would happen if people don't get a document like a will, trust, or power of attorney done?
If you have documents in place, the court will most likely nullify any assets going to the ex-spouse. Now that the divorce is finalized, it is necessary to have something in place to have an overview of what is actually in place (attorney, health care, financial, agents, etc…)
Change/make sure to change the will or trust if you do/don't want anything to go to the ex-spouse. Know the plan and make sure the assets go to who you really want to.
What can clients expect when they pick up the phone and call you? What kind of steps do you normally do?
Set a meeting with the client
Cover what documents you have in place
If you need to update the documents
Talk about the process and what it means
Talk about if you have a will
What does it mean to have a will that goes through a probate
The benefits of a will
What should be in the documents (will, trust, etc…)
Much more information depending on what the client wants and what the client has told me
When they are ready to send out the document, have the client go through it
Set up an appointment to sign the document