How to Create a Successful Parenting Plan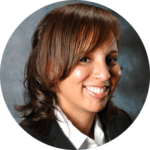 Latrice Knighton is an award-winning divorce attorney, life coach, and speaker. She solves problems using her experience and legal knowledge to offer practical advice.
Strong bonds are built over time.  
This applies to creating bonds with your siblings, friends, and even your kids.
In order to have a strong bond, it is necessary that you spend time with your sibling, friend or child talking, sharing, playing and working together.  After talking, sharing, playing and working together, you accumulate good memories that will connect the two of you together for years (and possibly a lifetime).
Unfortunately in the divorce process, you as a parent may not be able to talk, share, play and work with your child every day.  The children will have to share their time and experiences between two different homes.  And that is what makes it difficult for many parents to come up with a parenting plan that both can agree on.  Both parents are afraid they are going to miss out on something with their child.
That's when us parents have to ask ourselves a really important question: should I resist talking to the other parent about their ideas for a schedule because I want to stick with my own — or can I find a way to talk with the other parent and figure out some commonalities? The answer is not always easy.
Although not every parent has the same communication skills or expectations for their kids, there are ways to improve your communication in a relationship between each co-parent to have an overall smoother experience with raising their child.
If you've ever worried about how to reach an agreement about a parenting plan for your kids, this episode is for you.
In this episode, you'll get three tips to help you reach an agreement on a parenting plan with your spouse.
What's more, these same tips questions can help you in other relationships you have with family and friends.
When it comes to coming up with a parenting plan regarding your children — what worries you the most about the plan? What can you include in the plan to feel more comfortable?  How can you effectively communicate it to the other parent?
Leave a comment below and let me know. Remember to share as much detail as you'd like in your reply.
You get to choose the path your life takes.  My hope is that today's show and every show will help you make choices that are aligned with your personal values and goals.
As always, thanks for reading, watching and adding your voice. You matter.  Your voice matters.
With love,
Latrice
---
References: Improving Communication Skills