Understanding Child Custody in Wisconsin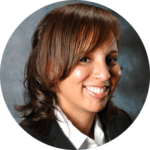 Latrice Knighton is an award-winning divorce attorney, life coach, and speaker. She solves problems using her experience and legal knowledge to offer practical advice.
People who are going through a divorce may want to seek different kinds of custody on the basis of what they believe is best for their child. Do what is best for them by getting informed before you make the decision.
Child custody, in essence, is the legal term used to describe the legal relationship between a parent and a child. Child custody is about the right to make decisions for the child and the right to care and provide for the child. Parents who are married with typically have joint custody, however, as people split apart they may be seeking something else.
It is important to understand the different types of legal and physical custody to provide the best possible outcome for your child. Decide the best interest for the child and what can lead to their success in the future.
What is child custody?
Child custody involves both or one of the parents being responsible for making decisions affecting a child's health, education, consent into the armed services, religion, or similar matter.
What happens if the parents have joint custody?
When both parents have joint legal custody of a child, neither parent may make a significant change affecting a child's health, education, religion, or similar matter without the agreement of the other parent or by court order.
By the Wisconsin Statute, the court will presume that joint legal custody is in the best interest of the minor child.
Is there a way to separate the decisions on what is best for my child?
By agreement, one parent can be responsible for some areas and the other parent can be responsible for the other areas, such as one parent having final decision-making authority over healthcare and the other parent having final decision-making authority over education.
What should I do if I am seeking sole legal custody?
If you are seeking sole legal custody, please tell your attorney immediately. Your attorney will need to know the basis for such a request and prepare for an evidentiary hearing if that other parent does not agree to granting you sole legal custody.
How do I get full custody of my child?
Under Wisconsin Statute 767.41(2), the court may give sole legal custody only if it finds that doing so is in the child's best interest and one of many factors proven.
What are the factors that would allow me to get sole legal custody?
Both parties agree to sole legal custody with the same party
One party is not capable of performing parental duties and responsibilities or does not wish to have an active role in raising the child
One or more conditions exist at that time that would substantially interfere with the exercise of joint legal custody
The parties will not be able to cooperate in the future decision making required under an award of joint legal custody
The court may not give sole legal custody to a parent who refuses to cooperate with the other parent if the court finds that refusal to cooperate is unreasonable.
If the court finds that a party has engaged in a pattern or serious incident of domestic abuse, and there is a rebuttable presumption that it is detrimental to the child and contrary to the best interests of the child to award joint or sole legal custody to that party.