How to Avoid Costly Mistakes in a Divorce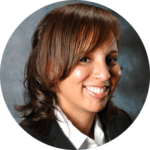 Latrice Knighton is an award-winning divorce attorney, life coach, and speaker. She solves problems using her experience and legal knowledge to offer practical advice.
We are all interested in preventing ourselves from being exposed to any risks.
When bad things happen to our family, our property or prohibit us being able to support our family – we hope that we have made the right decisions that will lessen the problem and we can successfully move forward.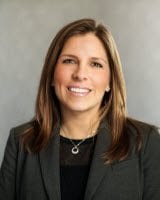 In order to move forward after a tragic event, you will have needed to create a plan before the event happened that either managed or transferred the risk.  One way to manage or transfer the risk is to have a solid insurance plan — and an experienced advisor can give you information about what you need and ways to save insurance costs.
I interview Jennifer Vanderlip of M3 Insurance so you know how careful planning during and after a divorce can protect you from any risk, and tips for those who are needing to change insurance after a divorce.
Jennifer, what is the focus of your work as a senior private client risk executive?
My goal as a senior private client risk executive is to design solutions and advise clients on the amount of insurance coverage they need for their life.  Insurance planning and risk management strategies change over time – with the addition of kids, homes, purchase of recreational vehicles, and even through divorce.  I am here to offer the best advice as families continue to transition in life.
What is the best insurance advice you can give divorcees?
You need to make sure that you do not take your spouse off of the insurance until the property is re-titled.
Can you provide an example of what you mean by not taking your spouse off of the insurance before it is re-titled?
Yes.  For example, you should not take your spouse off of the homeowners insurance until the deed is re-written in your name alone.  The same is true that you should not take your spouse's name off of the car insurance until the car title is switched to your name alone.  If there is an accident in your home or while you are driving your car and insurance does not cover all of the damage, they opposing party may go after your former spouse.
In divorce, if you are awarded a property you are also awarded all of the liabilities.  So, if your spouse gets sued then you might be liable for that debt that they end up paying.  It is better to get the right insurance and work with the right agent.  How are you different than a captive insurance agent?  What is a captive insurance agent?
A captive insurance agent is an agent who only works for only one insurance company.   The agent is paid by that company, either with a combination of salary plus commissions or with just commissions. Captive agents will have an in-depth knowledge of their particular company's insurance products, but cannot help a client who does not need or does not qualify for that company's products.
I am an independent insurance agent.  I represent a number of insurance companies and sell the products to clients that most appropriately meet their needs.
I understand that independent insurance agents are knowledgeable of the complexities of the insurance market.  Do you have any special licenses or designations?
Yes, I have a resident property and casualty, as well as, health and life licenses in the State of Wisconsin.  I have also received a Certified Personal Risk Manager (CPRM) designation.
Jennifer, are you willing to sit down with clients to understand what insurance they have or help them starting planning for the future?
Yes, we can look over the insurance policies you have and talk about what your needs will be in the future.  We can talk about insurance and costs too.
Great.  How can clients contact you?
Jennifer Vanderlip
M3 Insurance
828 John Nolen Drive
Madison, WI 53713
608.273.0655